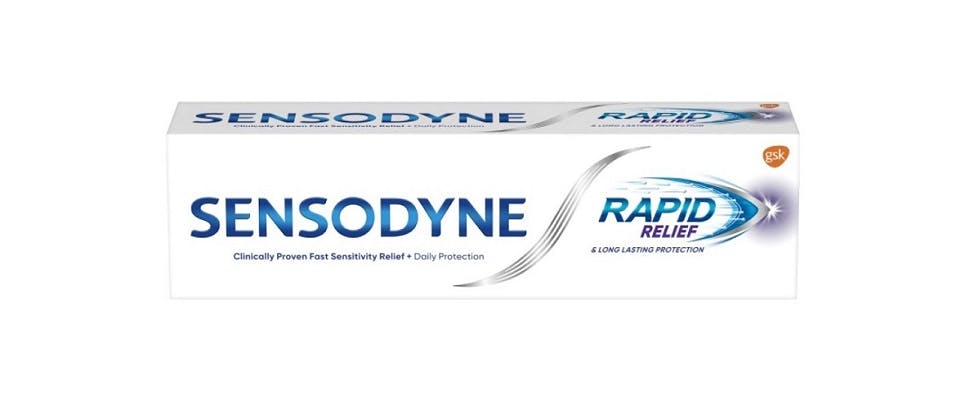 Helps beat dentine hypersensitivity fast1–3
Sensodyne Rapid Relief is uniquely formulated for rapid occlusion of dentine tubules and is for people with a recent diagnosis of dentine hypersensitivity who will benefit from fast relief.1,4
Clinically proven relief from the first brush5
Clinically proven relief in 60 seconds after "dab-on" application3
Clinically proven lasting protection against dentine hypersensitivity*5
*With twice-daily brushing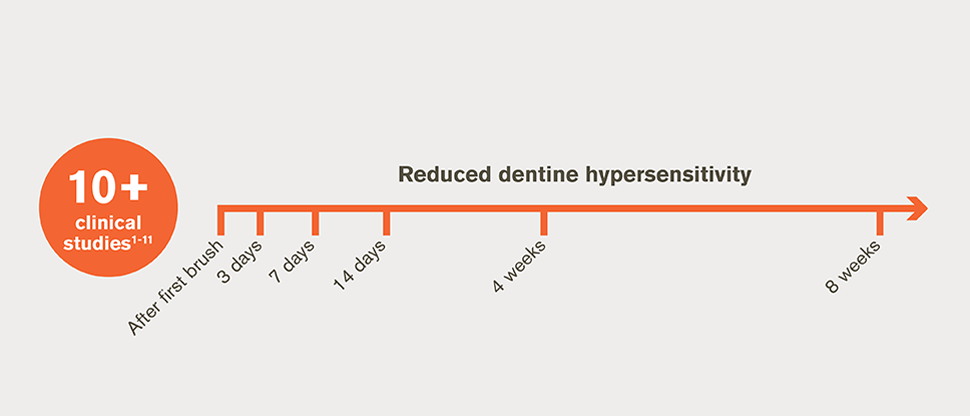 Rapid relief and lasting protection* from dentine hypersensitivity2,3,5–12
Sensodyne Rapid Relief has a unique formulation containing the proven active ingredient stannous fluoride.11 Over 10 clinical studies have demonstrated relief from dentine hypersensitivity, with efficacy shown at different endpoints.2,3,5–12
*With twice-daily brushing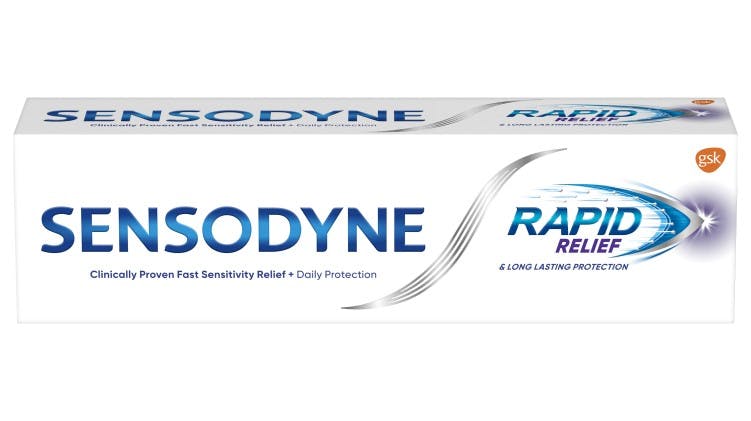 Sensodyne Rapid Relief (0.454% stannous fluoride [1450ppm fluoride])
For fast relief of dentine hypersensitivity.3
Also available in Whitening variant.
*With twice-daily brushing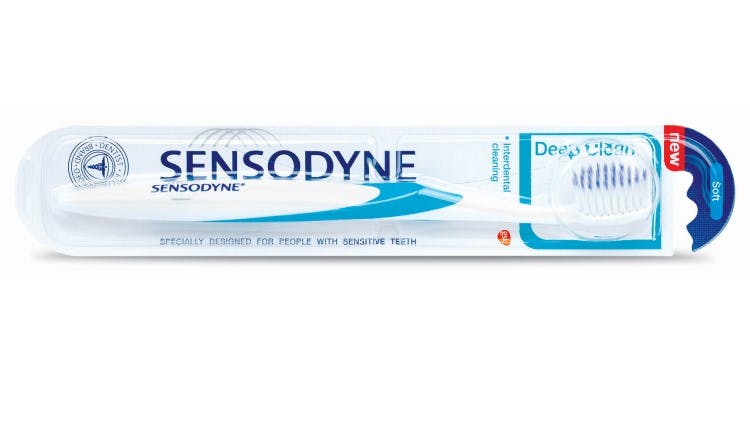 Sensodyne Deep Clean Toothbrush (Soft)
Specially designed for people with sensitive teeth.
Micro fine extra-soft tapered bristles provide deep interdental cleaning and gently clean the surface of the teeth and along the gumline. The small head is specially designed to provide effective cleaning of hard to reach areas in the mouth. The non-slip handle provides a secure hold and allows good control when brushing teeth.
Ingredients

Glycerin, PEG-8, Hydrated Silica, Pentasodium Triphosphate, Aroma, Sodium Lauryl Sulfate, Titanium Dioxide, Carbomer, Sodium Saccharin, Stannous Fluoride, Cocamidopropyl Betaine, Sodium Fluoride. Contains Stannous Fluoride 0.454% w/w, Sodium Fluoride 0.072% w/w (1450 ppm Fluoride).

Always Follow The Label Instructions

Brush 2x a day (3x max) and spit out. Don't swallow.

Sensitive teeth may be a sign of another problem so speak to your dentist about any concerns.

Keep out of reach of children.

Not suitable for under 12s.

If irritation occurs, stop use.

Talk to your dentist or doctor as soon as possible if you experience swelling of the mouth or face.

The ends of this carton have been glued down. Do not use if carton ends are open.

Directions

It is recommended that toothbrushes are replaced every 3 months.

For optimum result of tooth sensitivity relief, it is recommended to use Sensodyne toothpaste twice daily.
Sensodyne is #1 Sensitivity Toothpaste in Malaysia.*
*Based on Retail Audit Service for the Sensitive segment within the Toothpaste category for the 12 months ending February 2021 in Total Malaysia. (Copyright © 2021, The Nielsen Company (M) Sdn Bhd)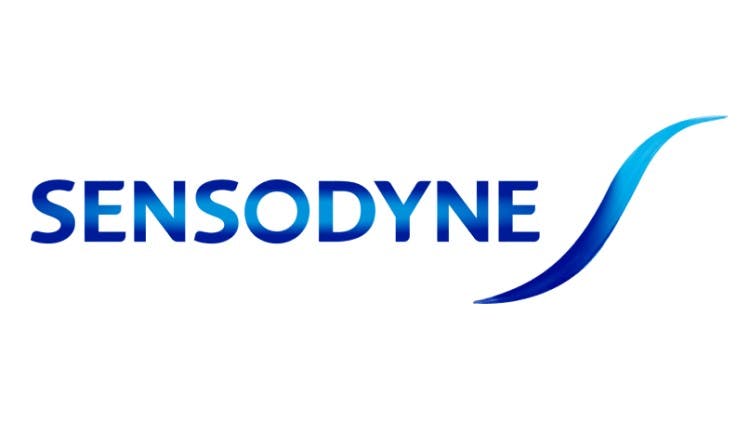 The Sensodyne range
Find out how the Sensodyne range can help on dentine hypersensitivity.