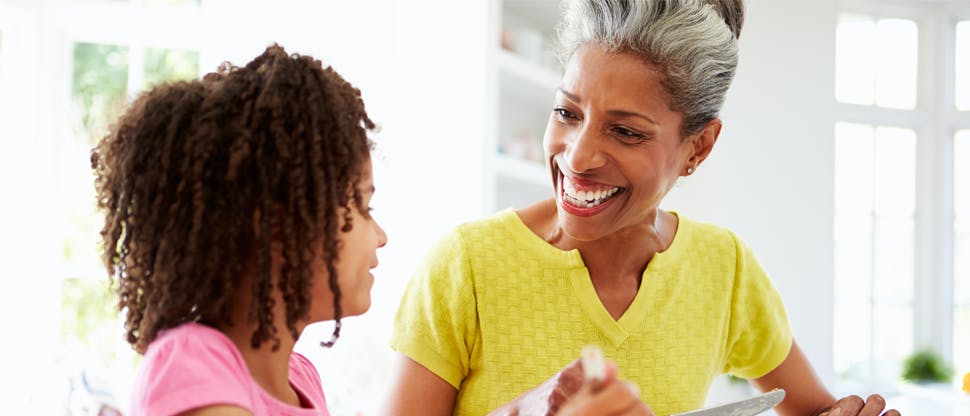 Centrum Adults 50+*
Centrum Adults 50+ is based on an age-adjusted formula to help meet the nutritional needs of adults 50 years of age and older. It supplies antioxidants Vitamin C and E to support heart health, vitamin D, Boswellia, and Calcium for healthy joints and better mobility, and Zinc and Vitamin C to support the immune system.1
Centrum Adults 50+ is specifically formulated to complement a healthy diet and lifestyle.
Centrum is the most clinically studied MVM in the world, and the brand continues to evolve from a trusted leader in complete* MVM for adults to a trusted leader in gender-adjusted MVM that are customized to meet your patients' needs.
*Product formulations and claims vary per market.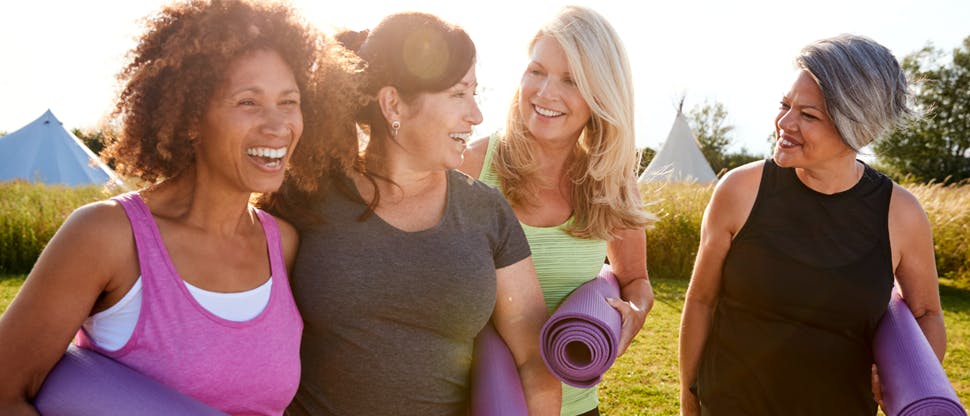 Nutrient Differences for Older Populations
People over 50 want to maximize their vitality and minimize the risk for chronic illness. Although a balanced diet satisfies the majority of vitamins and mineral needs, aging generates specific requirements for certain micronutrients that may not be met through food alone.
Compared to food alone, MVM use in middle-aged and older adults was linked to a higher nutrient intake and lower prevalence of inadequacies.2
Nearly all adults may benefit from regular consumption of a multivitamin supplement that is life-stage-specific in partnership with a healthy eating plan.3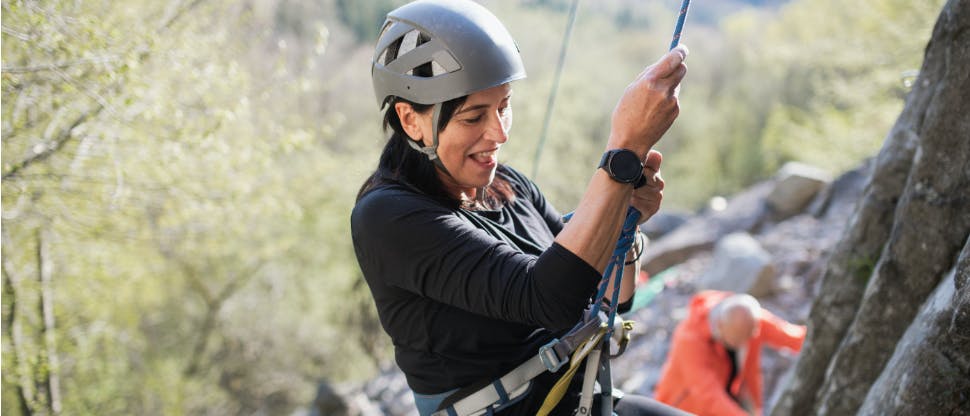 Differences in Men and Women
Differences in nutrient requirements vary across the life span as specified by various global health organizations and national nutrition boards. Several international groups, including the US National Academy of Sciences, the Food and Agriculture Organization of the United Nations/ World Health Organization, and the UK British Nutrition Foundation distinguish micronutrient needs by age and by gender because of differences in body composition and energy utilization.4,5,6
Centrum offers a range of solutions for a variety of patient needs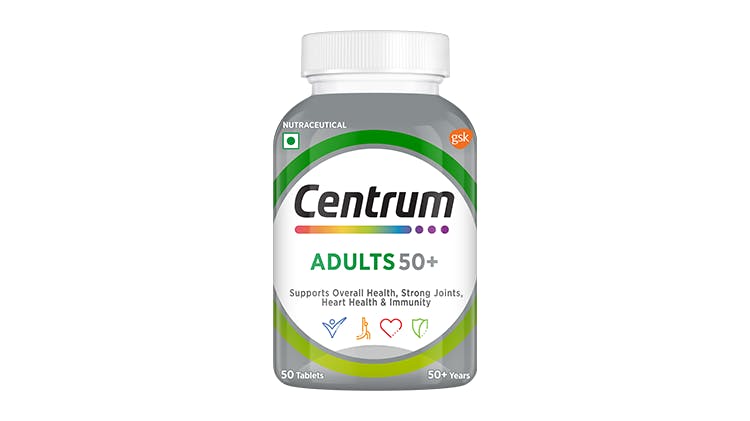 Centrum Adults 50+
Centrum Adults 50+ is a daily multivitamin supplement to help meet the nutritional needs of adults 50 years of age and older.
Vitamins:

Boswellia7 has anti-inflammatory properties that help in reducing joint degeneration and helps in joint health
Vitamin A8 is a broad term for a group of related compounds best known for supporting eye health.
Vitamin B113-15 or Thiamine is necessary for the proper functioning of the nervous system and muscles. It helps produce energy from the food you eat.
Riboflavin, also known as vitamin B213-15, promotes energy production for your cells and helps your body process carbohydrates, fat, and protein.
Niacin, also called vitamin B313-15, is a big shot when it comes to energy and metabolism.
Vitamin B513-15-Pantothenic is a B vitamin that assists in a wide variety of functions including generating energy from carbohydrates, fats, and proteins.
Vitamin B613-15 plays a role in supporting the nervous system and the production of immune system cells.
Biotin13-15 is a vital component of enzymes that allow you to use energy from fats and carbohydrates. It supports the health of your nervous system and metabolism.
Vitamin B9 13-15-Folate helps to produce healthy red blood cells capable of transporting oxygen to each and every cell.
Vitamin B1213-15 is a water-soluble B vitamin with key role in the normal functioning of metabolism and formation of blood.
Vitamin C9 is essential for immune health, as well as the repair and maintenance of muscles, skin, bones, and teeth.
Vitamin D11,12 is central to healthy bones and influences cell growth and immune function, keeping inflammation in check.
Vitamin E10 mainly functions in the body as an antioxidant, supporting heart and eye health, and plays a crucial role in immune function.
Getting enough Vitamin K may help control blood pressure, maintain kidney health, and promote bone strength. This mineral supports muscle health, brain health, and heart health, and is part of every cell in the body.

Minerals:

In addition to building bones and keeping them healthy, calcium16 enables our blood to clot, our muscles to contract, and our heart to beat.
Copper17-20 is required for the proper function of enzymes that produce energy at the cellular level, and in the formation of connective tissue that supports the heart, blood vessels, and bones.
Iodine17-20 is the reason why your body functions. Iodine is necessary to make thyroid hormones, which every cell in the body depends upon to regulate its metabolism.
Iron17-20 is vital for the production of haemoglobin, the part of red blood cells that ferries oxygen to cells.
By assisting in the movement of calcium and potassium across cell membranes, magnesium17-20 plays an important role in promoting normal nerve cell communication, muscle contraction, and a normal heart rhythm. Magnesium also helps to maintain the strength of cell membranes and bones.
Manganese17-20 is an essential mineral involved in bone formation and metabolism of amino acids, fats, carbohydrates, and cholesterol. You need manganese to help form collagen, a connective tissue that holds your body together, supports bone and joint health, and keeps muscles and skin taut.
Molybdenum17-20 is considered important for normal cell function and growth. Meat, fruits, and vegetables tend to be low in molybdenum.
Selenium17-20 plays a critical role in metabolism and thyroid function and helps protect the body from damage caused by oxidative stress. It may help boost your immune system, slow age-related mental decline, and even reduce risk of heart disease.
Zinc17-20 supports normal growth and development during gestation, in childhood, and in adolescence. You also need zinc for a proper sense of taste and smell. In addition, Zinc provides structure by helping to support proteins, such as those found in muscle tissue, and cell membranes. Zinc is also involved in supporting eye health.
Chromium17-20 is a nutrient that supports the function of insulin, a hormone required for storing and metabolizing carbohydrates, fats, and protein.

Adults: Take one tablet daily after meal.

Do not exceed the recommended daily usage. In case of accidental overdose, contact Physician. Consult a physician if on medication/have a medical condition. Product not intended to diagnose/treat/cure or prevent any disease. Product is not to be used as a substitute for varied diet. Product is required to be stored out of reach of children. Supplements may contain same ingredients, read label before use. Don't use if allergic to ingredient/s. For more information, read pack label.
Recommend Centrum Adults 50+ to help bridge dietary gaps