Pronamel Overview: Protecting from Enamel Wear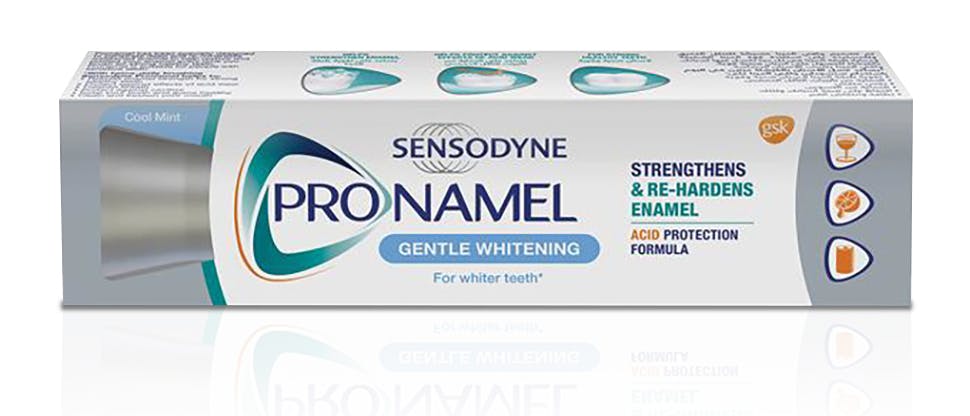 Designed to help protect against enamel wear1–5
Pronamel helps protect enamel against the effects of dietary acids by helping put back minerals, making enamel stronger and more resistant.1–5
Act early to help protect your patients' enamel against wear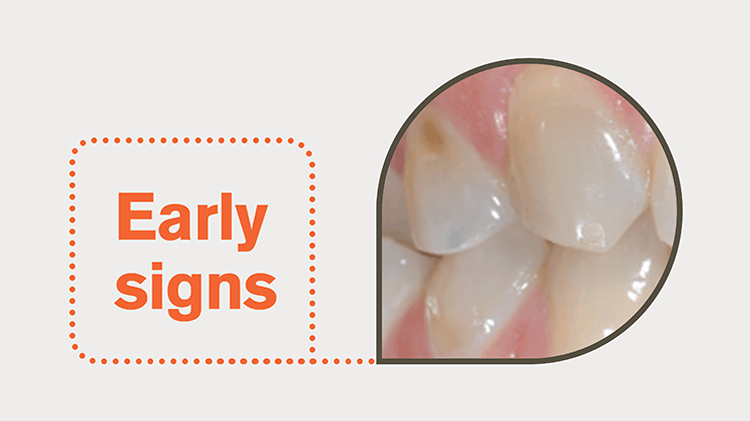 Up to 1 in 3 young adults in Europe show signs of enamel wear,1 which is strongly linked to frequent and protracted acid challenges6,7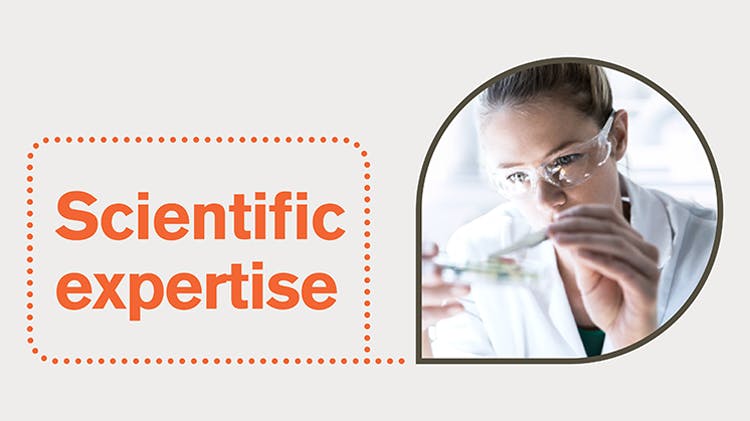 Enamel wear: science behind Pronamel
Removed tooth sensitivity.
Pronamel has a unique optimised formulation that delivers superior fluoride uptake*8,9
*vs. a non-optimised fluoride toothpaste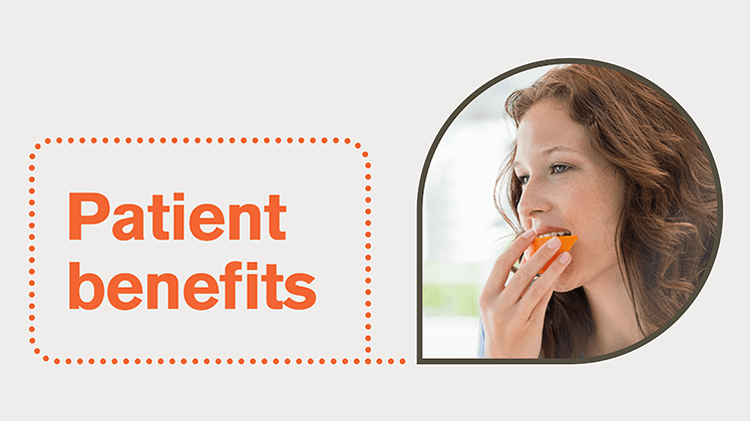 Benefits of Pronamel for protecting from enamel wear
Pronamel provides dual protection by enhancing remineralisation and inhibiting demineralisation for stronger, more resilient enamel2,10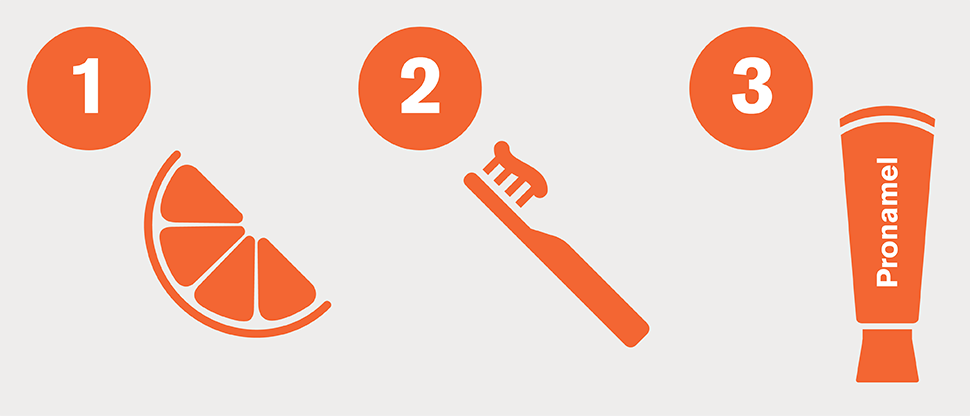 Three simple steps to enamel wear protection
You can help your patients strengthen and reharden their enamel with a simple three-step regime.8,9,11–15
Minimise exposure to acids

Minimise acid challenges per day (less than 4)11,12
Avoid holding acidic drinks in the mouth13–15

Rinse mouth with water after consuming acidic foods and drinks12

Brush teeth with appropriate technique and timing

Avoid brushing immediately after consuming acidic food and drink13
Brush gently but thoroughly with a soft-bristled toothbrush

Use a specialised fluoride toothpaste

Use a daily toothpaste with an optimised formulation for superior fluoride uptake*8,9

*vs. a non-optimised fluoride toothpaste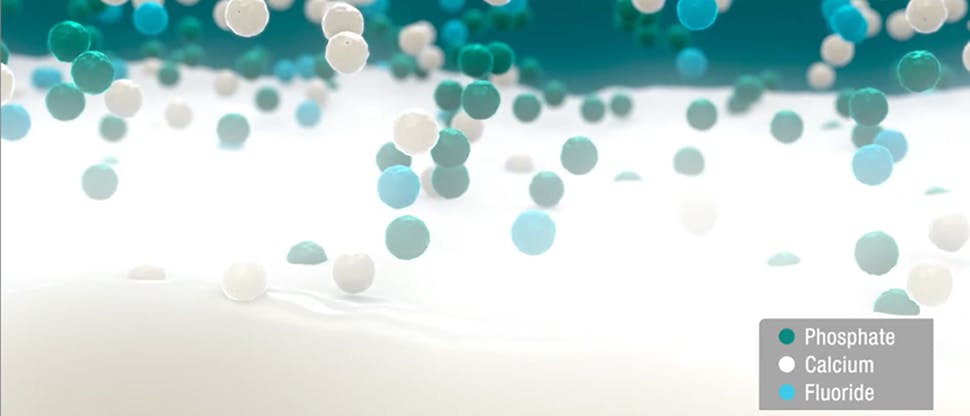 Unique formulation to help strengthen and protect
The unique formulation of Pronamel delivers minerals into the enamel to help strengthen and protect2,8
Discover Sensodyne Pronamel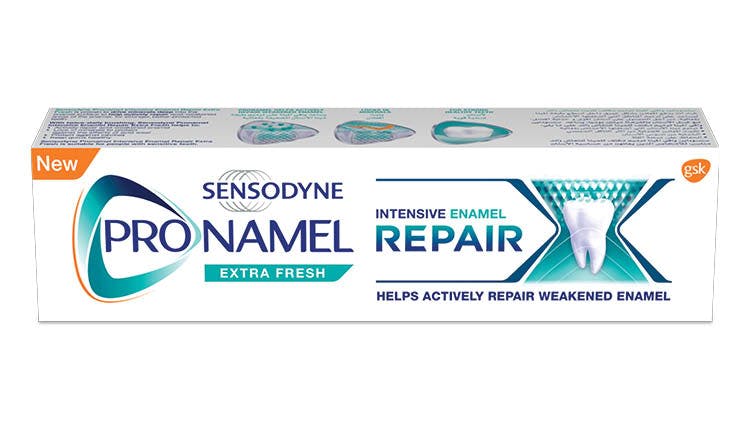 Sensodyne Pronamel Intensive Enamel Repair is a unique formulation that is proven to drive minerals deep into the enamel surface to help actively repair acid-weakened areas of the enamel, for stronger, better-protected teeth.
Key Ingredient: 0.3152% Sodium Fluoride (1450 ppm fluoride).
Sensodyne Pronamel – helping protect your patients against enamel wear