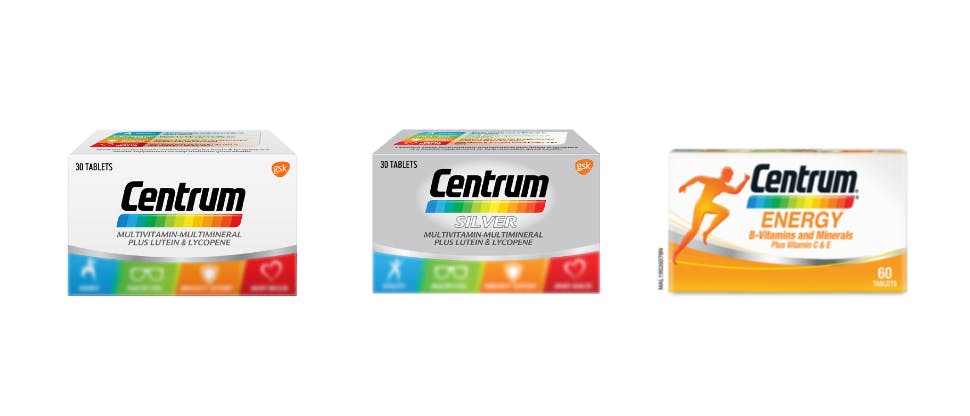 Centrum products are expert-designed multivitamins that work with a balanced diet to supply key nutrients that support health and wellness. Centrum's variety of age-specific products supply a full spectrum of essential and supportive nutrients. Centrum is designed with safety in mind and is backed by more than 40 years of nutritional science.
Centrum – Loving cells, living life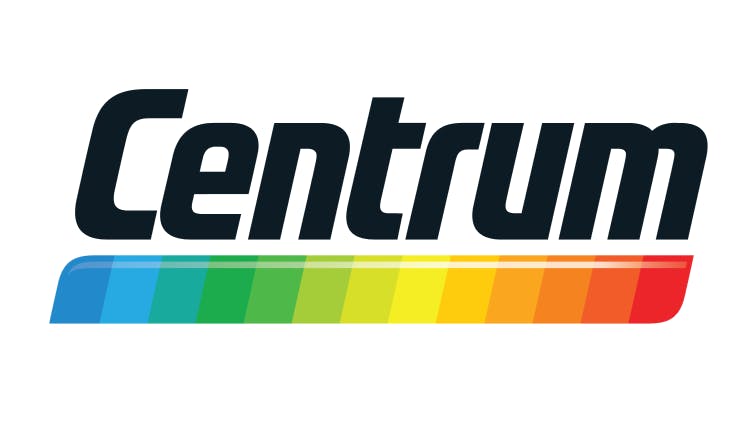 Centrum
Most clinically studied multivitamin in the world.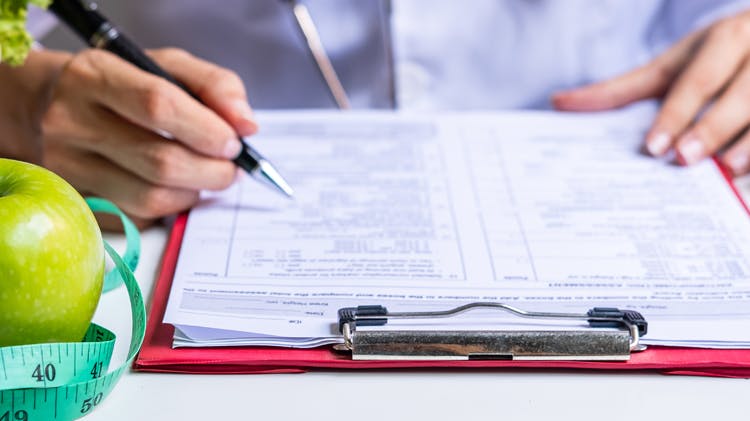 Strong Heritage
Backed by over 40 years of nutritional science.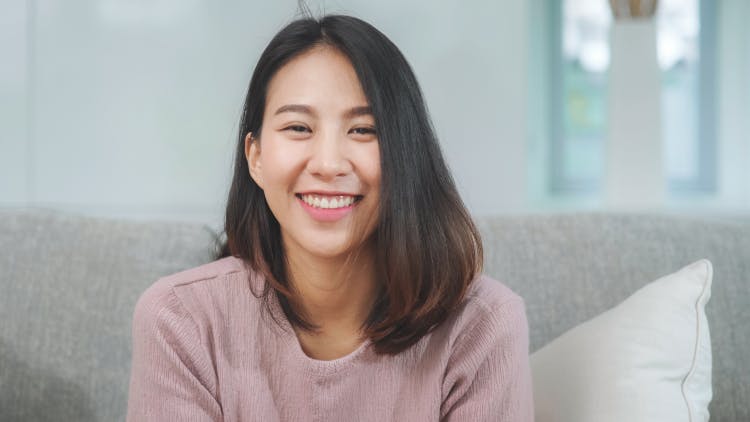 Supports Overall Health and Well-Being
Centrum contains complete nutrients.
The first Centrum multivitamin became available to consumers in 1978, but the science of Centrum began in the 1950s. Dr. Leon Ellengoben was a young scientist at Lederle Labs studying the use of therapeutic levels of vitamins to treat cancer patients when he became interested in vitamins and their benefits to human health. The result: a full-spectrum vitamin and mineral supplement to support nutrition and complement a healthy lifestyle. Initially launched as "Complete from A to Z", in addition to its complete vitamin/mineral profile, Centrum also features key phytonutrients including, lutein and lycopene. Today, Centrum offers a full line of age-specific products and continues to innovate around the world.

Centrum products reference the Recommended Dietary Allowances (RDA) for vitamins and minerals from leading scientific and health authorities across the globe1,2.

Centrum's age-specific formulas supply key nutrients as close to 100% of the RDA when possible and appropriate. Research shows that adults who use multivitamins regularly (25 or more days a month) have a significantly higher micronutrient intake compared to those who do not use them or use them intermittently3.

A variety of Centrum products help health care professionals personalize supplement recommendations for each patient to help optimize vitamin and mineral intake in conjunction with a balanced diet.

Centrum is the most clinically studied multivitamin brand in the world. Centrum multivitamins have played a key role in a number of large scale, long-term studies sponsored by the US National Institutes of Health (NIH) to advance scientific knowledge about the health benefits of dietary supplements and adequate vitamin and mineral intake, including the Physicians' Health Study II (PHS II)4,5. The PHS II and other studies6,7,8 demonstrate that multivitamin use at recommended intake levels is safe and well-tolerated. In addition, the Centrum brand is part of the recently completed Cocoa Supplement and Multivitamin/mineral Outcomes Study (COSMOS).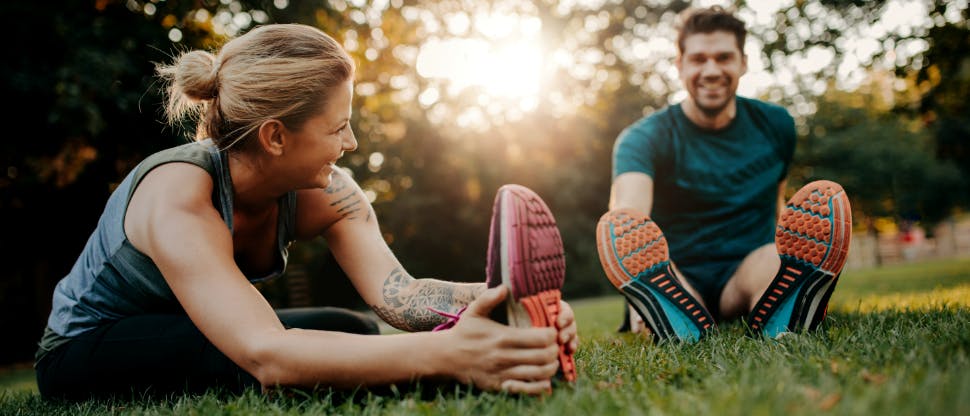 Centrum products
Centrum products are expert-designed multivitamins that work with a balanced diet to supply key nutrients that support health and wellness.
Centrum offers a range of solutions for a variety of patient needs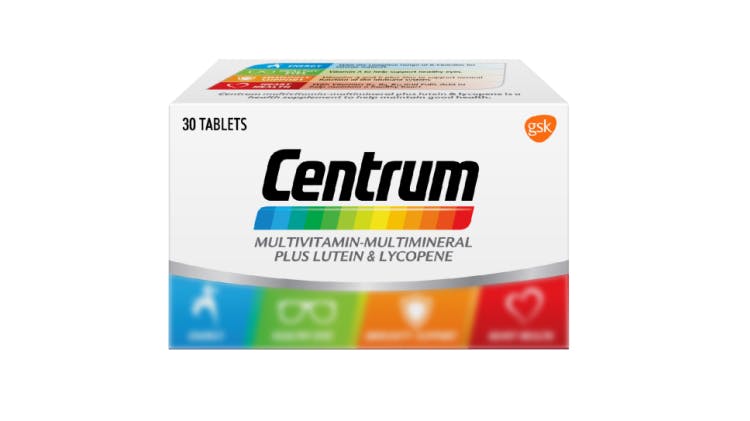 Centrum MULTIVITAMIN-MULTIMINERAL PLUS LUTEIN & LYCOPENE is a daily Multivitamin supplement that helps bridge nutrient gaps. Centrum Advance supplies micronutrients, including B-complex vitamins to support daily energy needs; Vitamin A to help support healthy eyes; Vitamins A and C plus Zinc to support normal function of the immune system; and Vitamins B1, B6, B12 and Folic Acid to help maintain a healthy heart.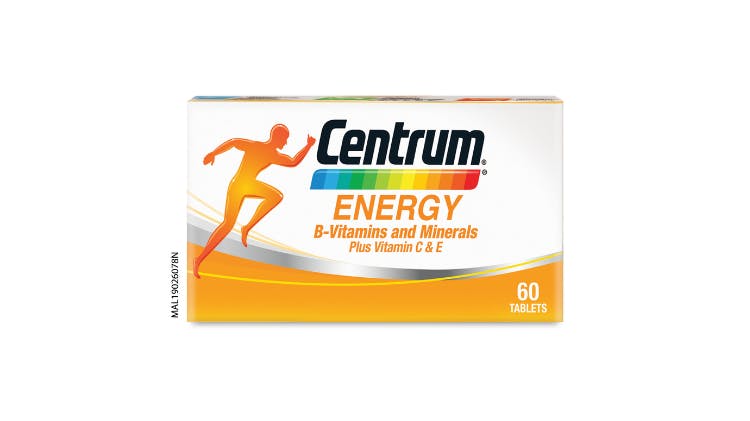 Centrum Energy B-Vitamins & Minerals Plus Vitamin C & E is formulated with Minerals, Vitamin C, E & 8 types of B Vitamins to help in energy production & reduce tiredness, memory & mental concentration and immunity support.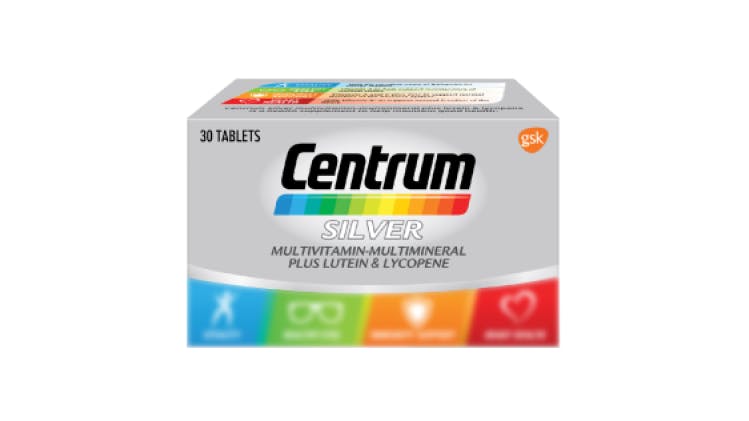 Centrum Silver is for Adults 50+ and helps to replenish 25 nutrients that can't be produced by the body itself.