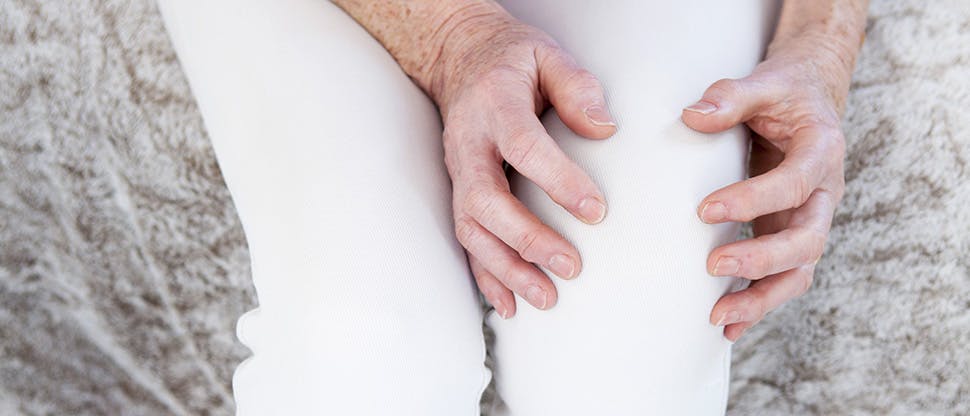 Pain in the joints
Joint pain is a very common complaint that can have a variety of different aetiologies.1–3Appropriate management of joint pain can help control symptoms and reduce disability.6,7
Joint pain is a common problem
In a global online survey of over 24,000 people across 24 countries, 87% reported that they had experienced joint pain.1* Joint pain becomes more common with increasing age.4,9,10

*These data were derived from the Global Pain Index, a survey which asked people to self-define the pain they had experienced at any point in time.1
Joint pain can be disabling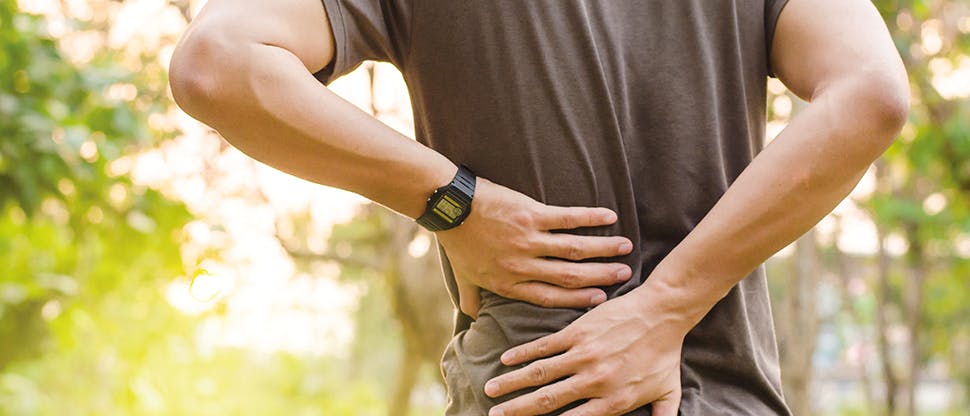 Joint pain impairs mobility and reduces quality of life12
Pain, inflammation or stiffness in the joints may affect people's ability to move freely and perform simple daily tasks, and can reduce self-esteem and limit ambitions.1,13
77% of people with joint pain report that their pain impacts their day-to-day lives1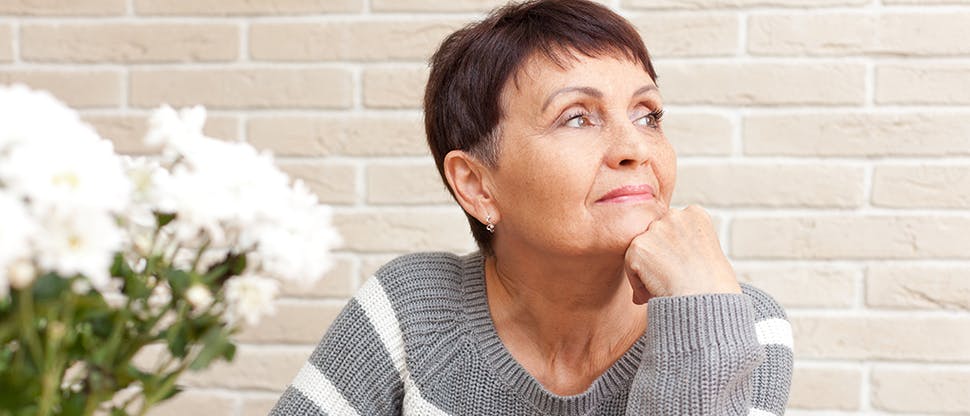 Nora
Nora is 55 and tries to stay active by gardening and going for walks.She wakes with joint pain and stiffness each morning, so activity can sometimes be a struggle, but does not want her pain to control her life or her choices.
She wants sustained relief from her pain so she can do the things she enjoys, like walking and spending time with her grandchildren.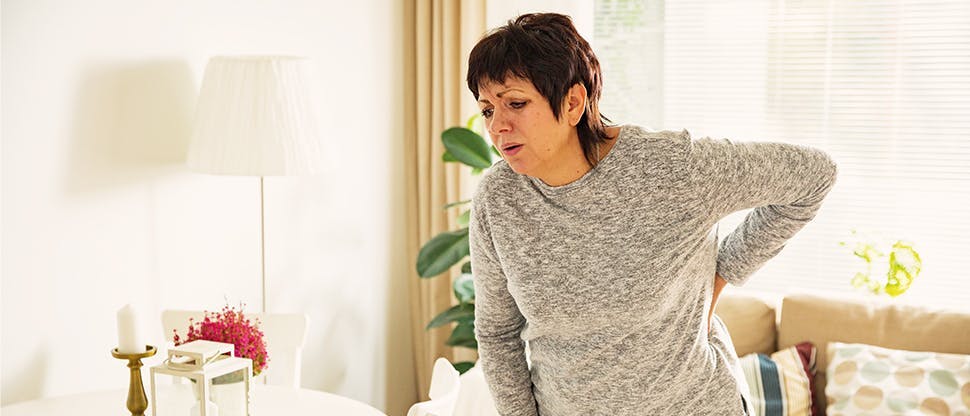 Amanda
Amanda is a 50-year-old who has experienced intermittent knee pain for 5 years. The pain disrupts her sleep and limits her previously active lifestyle and social life making her feel anxious and depressed.
She wants relief from her pain so she can return to the activities she used to enjoy, like going to yoga classes with her friends and taking long walks with her dog.
Her doctor recommended weight loss and exercise as a remedy. But the pain creates a lack of motivation and she feels her pain prevents her from exercising.
Amanda is frustrated and is looking for a solution