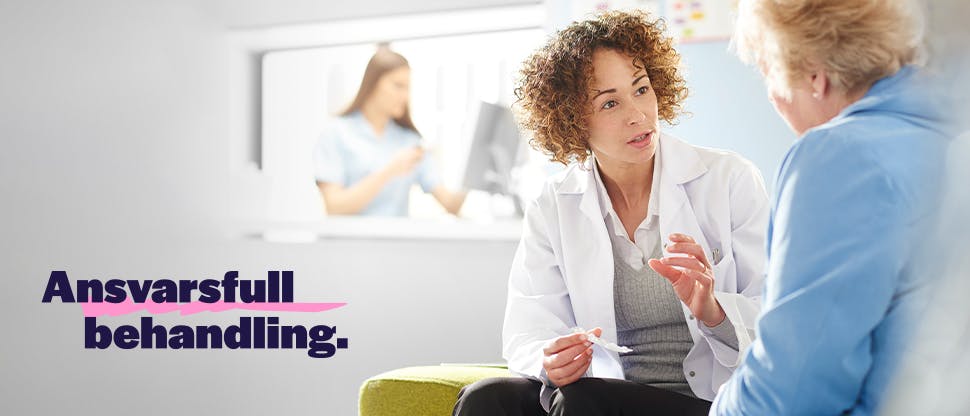 Introducing, Let's Treat it Right
Are you a pharmacist or doctor? Let's Treat It Right is a resource about the responsible use of non-prescription pain medicines, offering guidance and advice to help people make the right decisions for the best health outcomes. Let's Treat It Right also provides various resources and tools for healthcare providers, like you, to support your conversations with customers or patients about the responsible use of pain medications. Let's treat it right is known in Sweden as the 'Ansvarsfull behandling' campaign towards consumers.

This has never been more important, with COVID-19 altering customer behaviour and perceptions, making them more open to the idea of self-care. In fact, a recent study showed that in Europe, the importance of self-care to relieve pressure on healthcare systems is well understood.1 The pandemic has also seen changes made to the role of pharmacists and general practitioner, for example, an increase in the number of remote consultations with patients.
Managing health, especially pain management, can be both confusing and difficult to get right for people and patients and requires a certain amount of knowledge and confidence to make the right decisions. Common queries include:
When to use medicines?
How to dose medicines?
How to store medicines safely?
How to dispose of medicines in an environmentally appropriate way?
According to a recent survey, 93% of people around the world who suffer pain, over three quarters (77%) wish they could control it better,2 and we know that helping people and patients manage their everyday health starts with you. We know this because 2 in 5 (42%) consult an HCP at some point in their treatment journey when experiencing migraines and 41% for joint pain.2
We know that people can think differently or more casually about over-the-counter medicines than prescription medicines, but it's just as important that they understand how to use it, store it and dispose of it in a responsible way. We have developed some tools to enable you to support these conversations with customers and patients. The resources you find here, can be shared with your customers and patients:
We'll be adding new resources over time, so do come back and visit any time. Let's treat it right.

Everyday pain support for you and your patients