Nutritional Needs: Diagnosis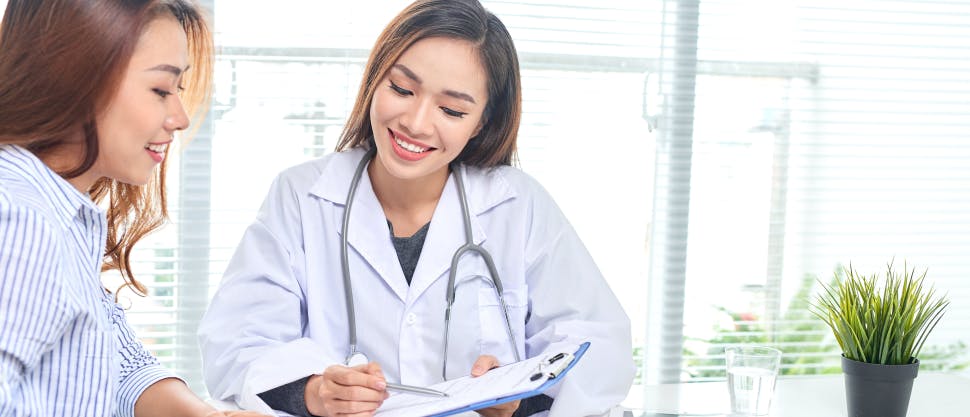 Recognizing poor nutrition
Overall appearance and behavior can alert health care professionals to poor nutrition. Consumers may present with one or more symptoms, including fatigue, poor concentration, slow healing, frequent infections, bones that are soft and tender, bruising easily, poor dental health, poor growth and development, and achy joints or muscles. Nutritional status is typically determined by dietary recalls and food records, and eliminating one or more food groups or inadequate food intake from all the food groups may indicate poor nutrient intake. The body stores certain vitamins and minerals in tissues, and it's not possible to accurately assess the levels of all micronutrients in serum or plasma. However, measuring biomarkers for nutrients such as vitamin B12, vitamin D, and iron is useful in determining nutrient status.
Nutrient needs change with age and stage of life. A consumer's medical history, medication use, and socioeconomic factors help determine the risk for micronutrient shortfalls in the diet. Populations at greater risk for vitamin and mineral insufficiency include:
Women of childbearing age, pregnant and lactating women (iron, folate, vitamin D, vitamin E)
Women over the age of 50 (calcium, vitamin D, vitamin B12)
Older adults (folate, vitamin B6, vitamin B12, vitamin C, vitamin D, calcium, iron, zinc)
People with dark-colored skin; those who cover all exposed skin or use sunscreen whenever outside; and individuals who spend most of their time indoors (vitamin D)
People experiencing food insecurity (multiple micronutrients)
Patients with fat malabsorption syndromes (fat-soluble vitamins A, D, E, and K)
People with obesity (multiple micronutrients)
Bariatric consumers (multiple micronutrients)
People who consume alcohol to excess (vitamin A, B vitamins, folate)
Smokers (vitamins C and E)
People with type 2 diabetes (vitamin B12, magnesium)
People following a special diet or low-calorie diet (multiple micronutrients)
People who take medications that interfere with the absorption or metabolism of certain micronutrients, such as oral contraceptives, proton pump inhibitors, metformin, certain diuretics, and NSAIDS (vitamin B12, calcium, potassium, and other nutrients).
Understanding Nutritional Health