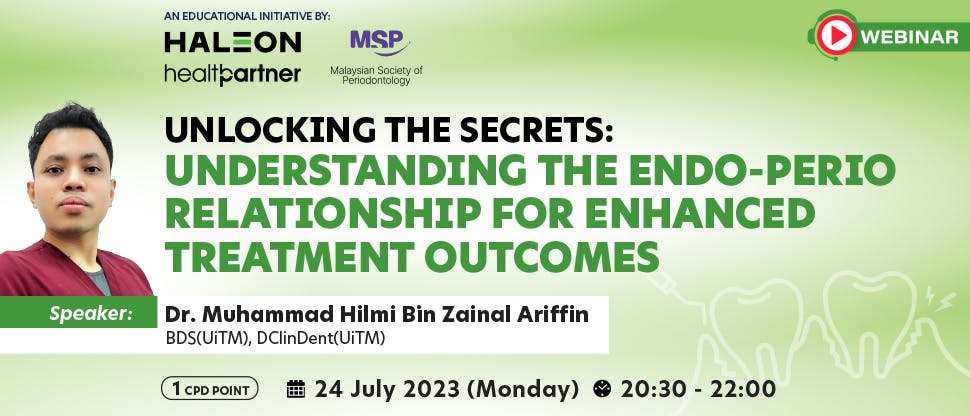 Unlocking the Secrets: Understanding the Endo-Perio Relationship for Enhanced Treatment Outcomes
This webinar will provide an overview of endo-perio lesions, including their definition, classification and etiology. Our speaker will also be discussing various treatment modalities and approaches for endo-perio management, such as endodontic therapy, periodontal therapy, and surgical interventions.
Participants will be able to engage with the Speaker and directly participate in the live discussion and Q&A session. 1 CPD point from MDC category A4.
Watch the live webinar and win exclusive prizes!
Event Date : 24th July 2023
Start Time : 8.30pm
End Time : 10.00pm
Duration : 1 hour 30 mins
Presenter Name : Dr Muhammad Hilmi Bin Zainal Ariffin
Unlock access to this exclusive webinar by registering at the below link.