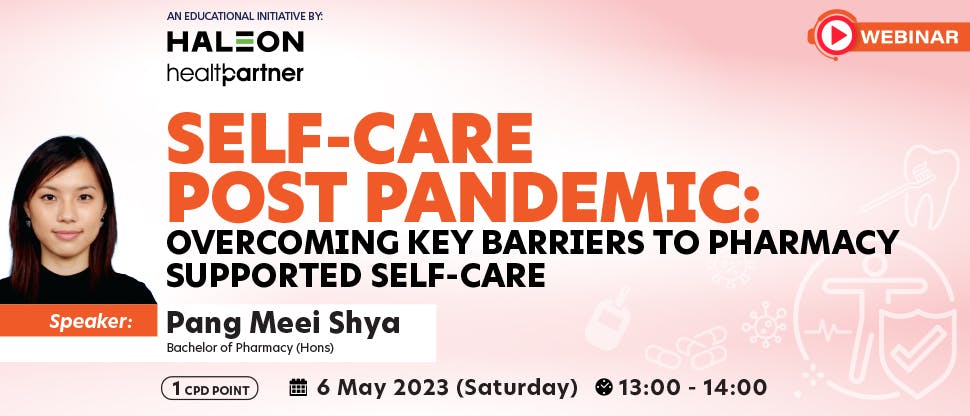 Self-care Post Pandemic : Overcoming Key Barriers to Pharmacy Supported Self-Care
The webinar provides an overview of evidence-based updates on the strategic roles of pharmacists in overcoming key barriers to support patients and general public on self-care. During the session, Ms Pang will share her insights on self-care matrix systems as well as the evolution of self-care and its contribution to the sustainability of the health systems to empower the pharmacists in their day to day practice in facilitating their customers/patients in holistic self-care and optimal wellbeing, especially in the post pandemic landscape.
Participants will be able to engage with the Speaker and directly participate in the live discussion and Q&A session. 1 CPD from MPS category A4. CPD pick list code: 2023/0323
Watch the live webinar and win exclusive prizes!
Event Date : 6 May 2023
Start Time : 1:00pm
End Time : 2:00pm
Duration : 1 hour
Presenter Name : Pang Meei Shya
Unlock access to this exclusive webinar by registering at the below link.