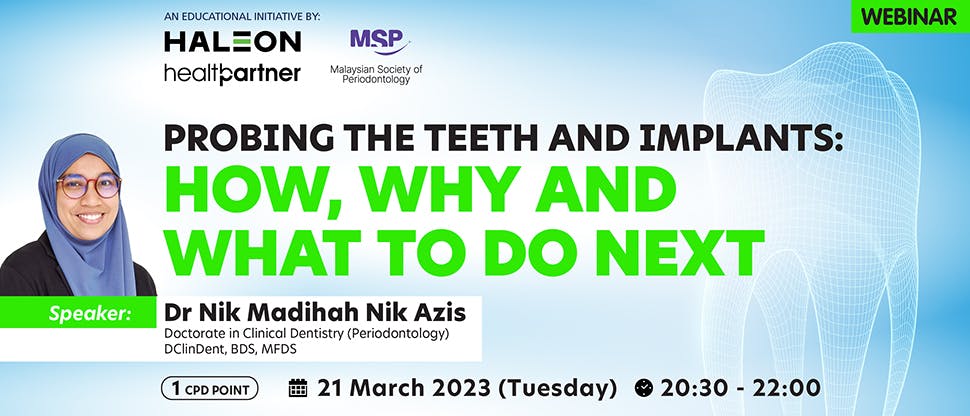 Probing the teeth and implants: How, why and what to do next
Probing around teeth and implants is the most effective way to determine the health of the periodontal and peri implant tissues. The talk will cover the methods and instruments to probe the gingival tissues, the rationale behind probing and the interpretation of the clinical findings. The clinical management of the periodontal and peri-implant tissues will also be discussed.
Participants will be able to engage with the Speaker and directly participate in the live discussion and Q&A session. 1 CPD point from MDC category A4 pending approval.

Watch the live webinar and win exclusive prizes!

Event Date: 21st March 2023
Start Time: 8:30pm
End Time: 10pm
Duration: 1 hour 30 mins
Presenter Name: Dr Nik Madihah Nik Azis
Unlock access to this exclusive webinar by registering at the below link.