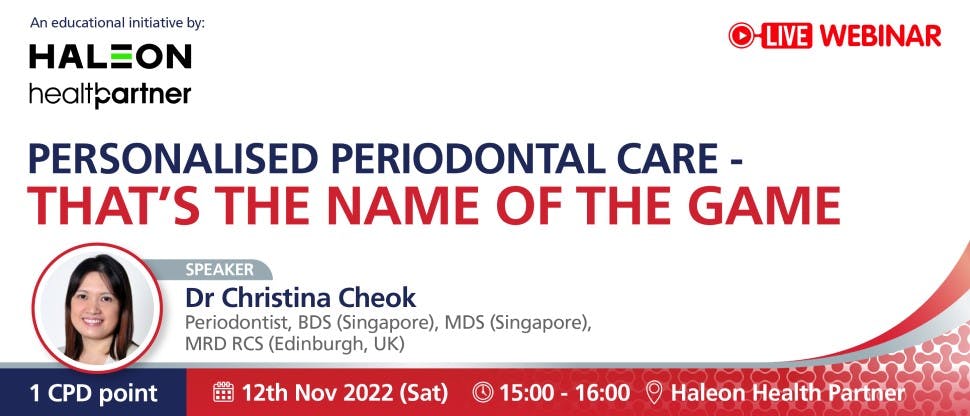 Personalised Periodontal Care – That's the name of the game
In order to have a long-term successful restorative dental treatment, it is mandatory to have a healthy or stable periodontium. The Global Burden of Disease (2010) demonstrated a prevalence of 11.2% for severe periodontitis, it being the sixth most prevalent human disease. It is time to take periodontal disease seriously.
This webinar will discuss the steps taken to formulate a definitive periodontal diagnosis and treatment plan and also the 2017 World Workshop Classification on Periodontal and Peri-implant diseases.
A personalised periodontal regimen is important as every patient's susceptibility and rate of progression of periodontal disease defers. How do we (as clinicians) educate our patients accordingly?
Watch the webinar and stand a chance to win exciting prizes for 10 lucky doctors!
*1 CPD point from MDC category A4 and MPS category A8 2022/0617.
Event Date : 12th November 2022
Start Time : 3pm
End Time : 4pm
Duration : 1 hour
Presenter Name : Dr Christina Cheok.
Unlock access to this exclusive webinar by registering at the below link.