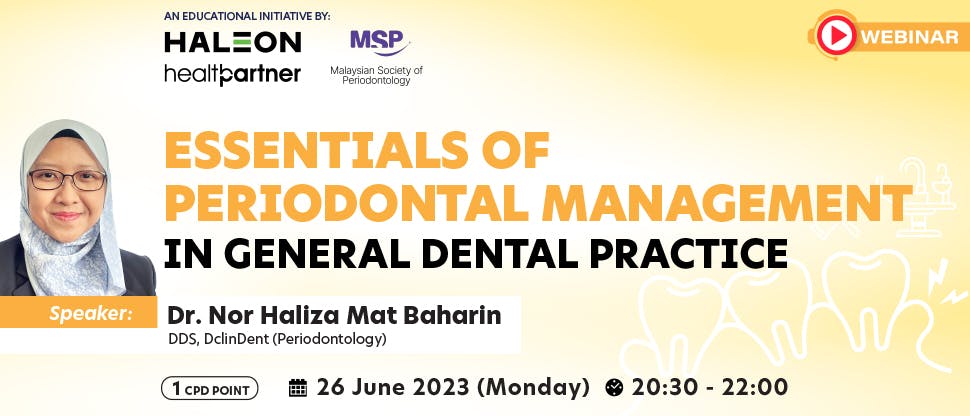 Essentials of Periodontal Management in General Dental Practice
The lecture will cover on basic periodontal management suitable for general dental practitioners. It will include the key points in patient diagnosis, treatment planning and non-surgical periodontal treatment. Common misunderstanding in periodontal management will also be highlighted.
Participants will be able to engage with the Speaker and directly participate in the live discussion and Q&A session. 1 CPD point from MDC category A4.

Watch the live webinar and win exclusive prizes!
Event Date : 26th June 2023
Start Time : 8.30pm
End Time : 10.00pm
Duration : 1 hour 30 mins
Presenter Name : Dr. Nor Haliza Mat Baharin
Unlock access to this exclusive webinar by registering at the below link.