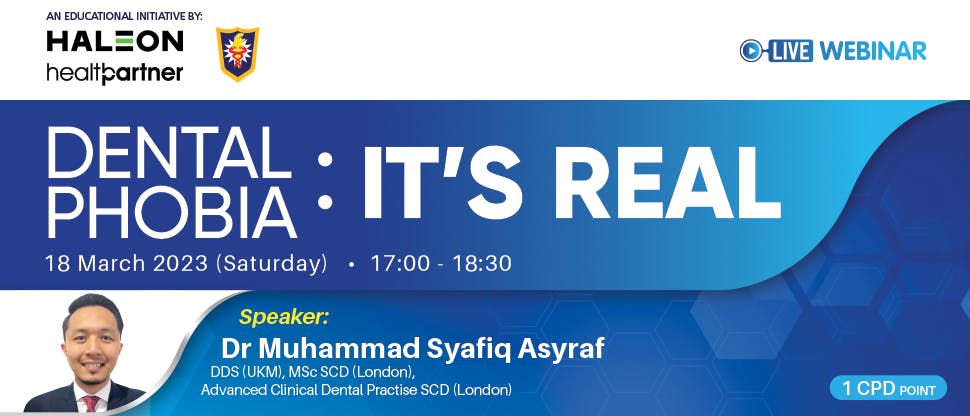 DENTAL PHOBIA: IT'S REAL
Almost 30% of world populations have different degree of dental phobia including children and adult. Previous literatures revealed that patients with dental phobia have high incidence of dental problem including dental caries and periodontal problem. In this webinar, uncover the factors contributing to dental phobia, it's implication to oral health & methods of managing dental phobia in a clinical setting.
Participants will be able to engage with the Speaker and directly participate in the live discussion and Q&A session. 1 CPD point from MDC category A4. 2 CPE points from SDC.
Watch the live webinar and win exclusive prizes!
Event Date : 18th March 2023
Start Time : 5pm
End Time : 6:30pm
Duration : 1 hour 30 mins
Presenter Name : Dr Muhammad Syafiq Asyraf bin Rosli
Unlock access to this exclusive webinar by registering at the below link.