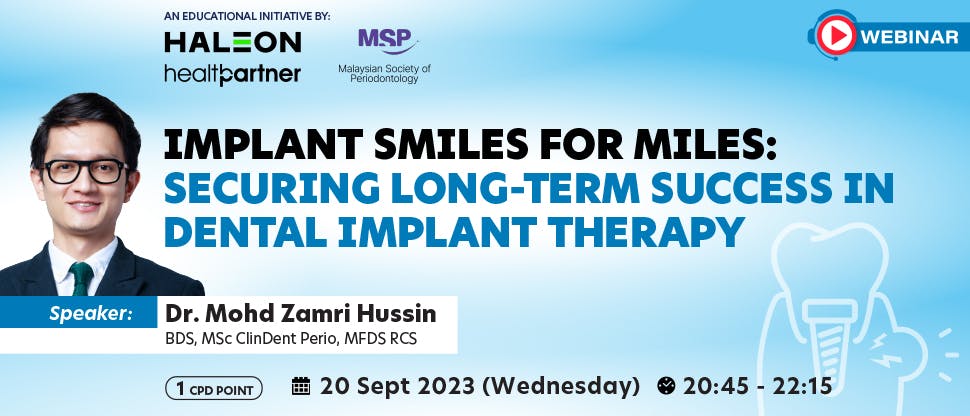 Implant Smiles for Miles: Securing Long-Term Success in Dental Implant Therapy
This lecture presents concepts for the prevention and non-surgical treatment of peri-implant diseases, focusing on evidence-based recommendations from the recently published Clinical Practice Guidelines.
Following this presentation, the participant will be able to:
Understand how to monitor peri-implant tissue health and detect peri-implant diseases.
Understand preventive measures to avoid peri-implant mucositis and peri-implantitis.
Recognise a structured supportive peri-implant care programme.
Describe non-surgical management strategies for peri-implant diseases.
Participants will be able to engage with the Speaker and directly participate in the live discussion and Q&A session. 1 CPD point from MDC category A4.
Watch the live webinar and stand a chance to win exciting prizes!
Event Date: 20th Sept 2023
Start Time: 8.45pm
End Time: 10.15pm
Duration: 1 hour 30 mins
Presenter Name: Dr. Mohd Zamri Hussin
Unlock access to this exclusive webinar by registering at the below link.