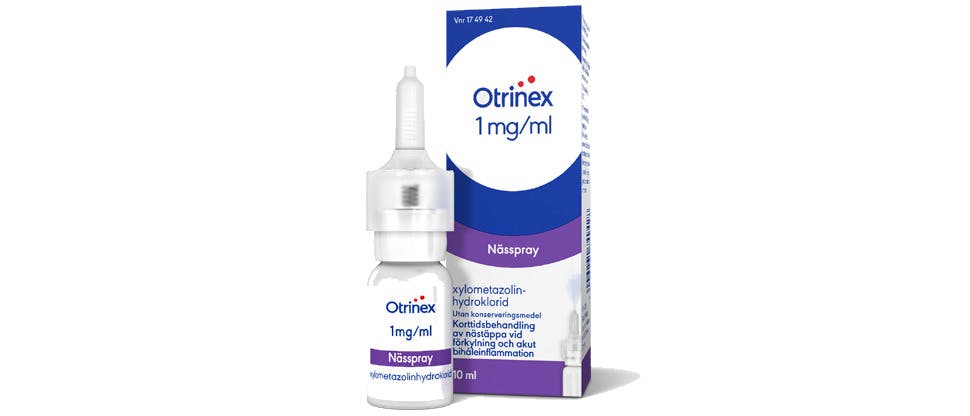 Otrinex
Nasal spray for symptomatic relief of nasal congestion caused by cold or sinusitis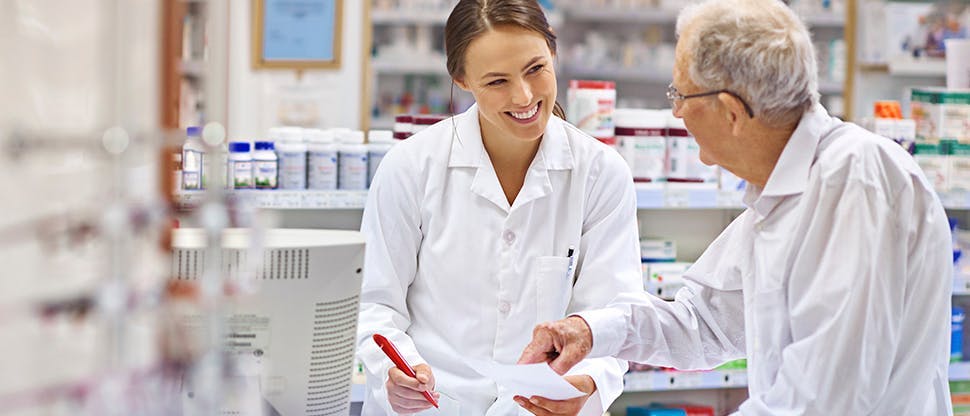 A range of products for professional recommendation.
Recommend Otrinex Nasal Spray for symptomatic relief of nasal congestion caused by cold or sinusitis.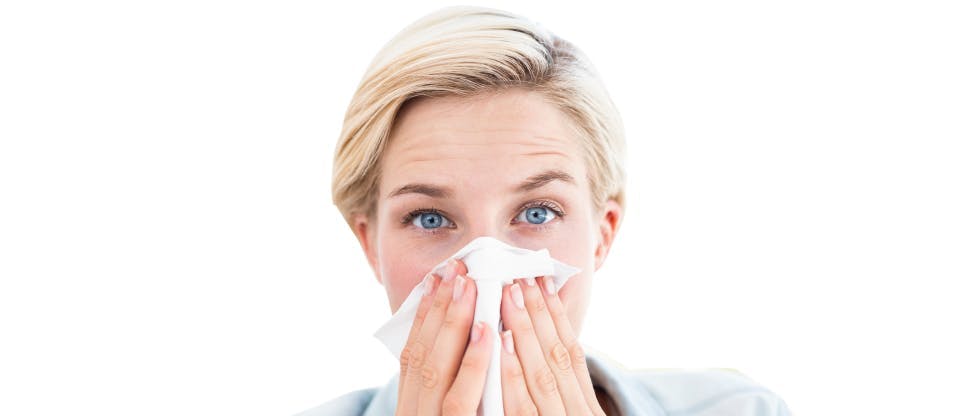 Otrinex Nasal Spray provides relief from nasal congestion within a few minutes.
Recommend Otrinex to help patients relieve nasal congestion symptoms due to sinusitis and common cold.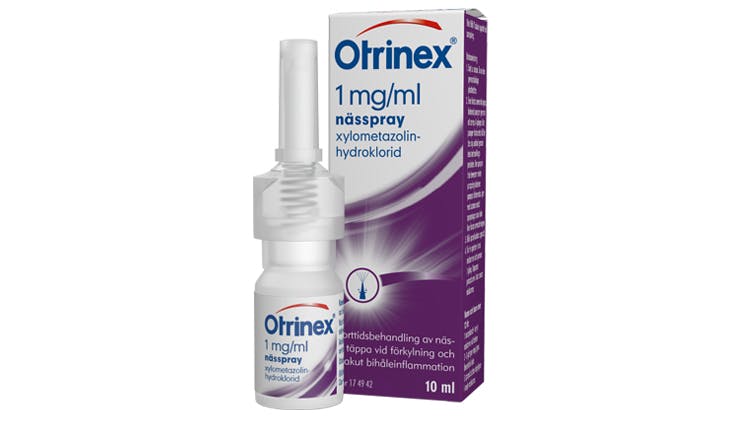 Otrinex preservative-free 1 mg/ml Nasal Spray
Provides relief within a few minutes and lasts for up to 10 hours.
Relieves symptoms of nasal congestion in connection with the common cold and sinusitis. Combines the instant freshness of menthol with the decongestant effect of xylometazoline to help relieve nasal congestion symptoms.
Suitable for use from 12 years and older.
Do not use for more than 10 consecutive days.
Otrinex Product Information
Help your patients to manage their nasal symptoms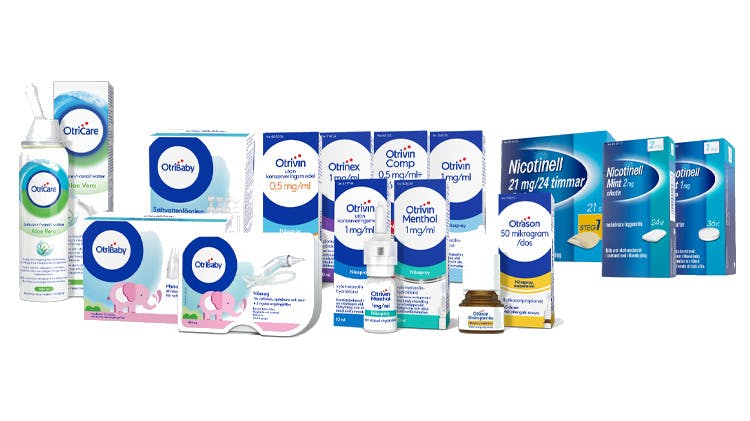 Products
Find out how our products can help your patients suffering from nasal health issues and conditions.