Flixonase Allergy Relief Nasal Spray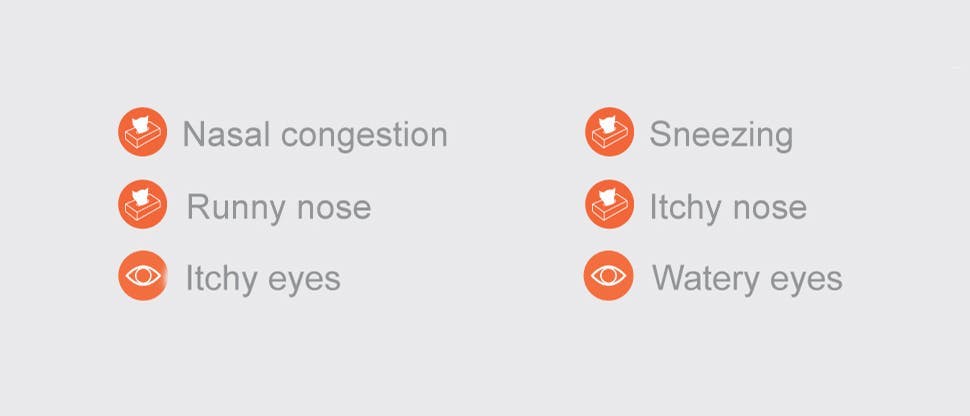 Blocks 6 key inflammatory mediators – not just histamine*1-4
Flixonase Allergy Nasal Spray works to help block allergic reactions, in order to relieve allergy symptoms through interference with more than 6 key inflammatory substances, including histamine, prostaglandins, cytokines, tryptases, chemokines and leukotrienes.*1-4
*Mechanism vs most OTC allergy tablets. Flixonase Allergy Relief acts on multiple inflammatory substances. The exact number and precise mechanism are unknown.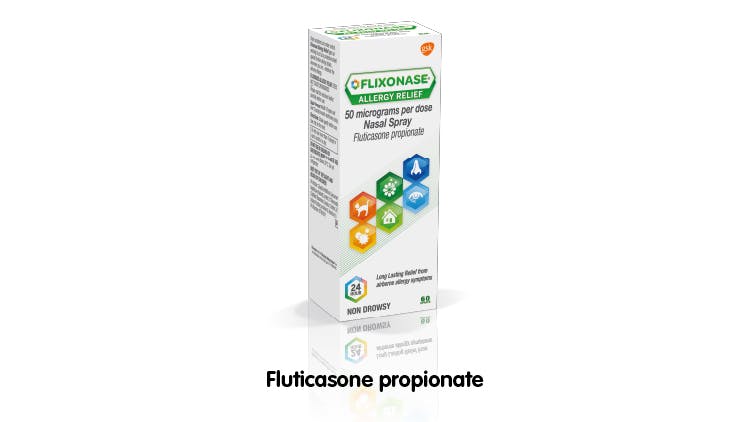 Flixonase Allergy Relief Nasal Spray
Treats and helps prevent major hayfever symptoms for up to 24 hour relief.
Product information: Please consult the summary of product characteristics for full product information. Flixonase Allergy Relief 50 micrograms per dose Nasal Spray (fluticasone propionate 50 micrograms per spray). Uses: Prevention and treatment of allergic rhinitis. Dosage and method of use: Adults: Two sprays into each nostril once or twice a day if required. Maintenance: one spray per nostril once a day if possible. Use lowest possible maintenance dose. Max 4 sprays a day in each nostril. Children under 18 years: Not to be used. Contraindications: Hypersensitivity to ingredients. Precautions: Seek medical advice if inadequate relief after 7 days, or require more than 6 months continuous use. Seek medical advice before use with: concomitant corticosteroid use, fever, nasal/sinus infection, recent nasal injury/surgery, nasal ulceration, pregnancy, breast feeding. Caution with cytochrome P450 3A4 inhibitors like ketoconazole and protease inhibitors, like ritonavir and cobicistat. Caution commencing in those withdrawing from systemic steroids, particularly if impairment of adrenal function suspected. Systemic effects of nasal corticosteroids may occur, particularly at high doses prescribed for prolonged periods. Visual disturbances may occur with use of topical and systemic steroids. Long-term use may cause oedema of the nasal mucosa. Contains benzalkonium chloride which may cause bronchospasm. Side effects: Dryness and irritation of the nose and throat, nasal ulcers, nasal septal perforation, unpleasant taste and smell, headache and epistaxis. Hypersensitivity reactions including skin rash and oedema of the face or tongue. Eye disorders such as glaucoma and blurred vision. Anaphylaxis/anaphylactic reactions and bronchospasm. See SPC for full details. Legal category: Pharmacy Only. Product Authorisation Holder: PA0678/095/001. Product Authorisation holder: GlaxoSmithKline Consumer Healthcare (Ireland) Limited, 12 Riverwalk, Citywest Business Campus, Dublin 24, Ireland. Date of last revision: May 2021. Further information available on request. Contains fluticasone propionate. Always read the label/leaflet.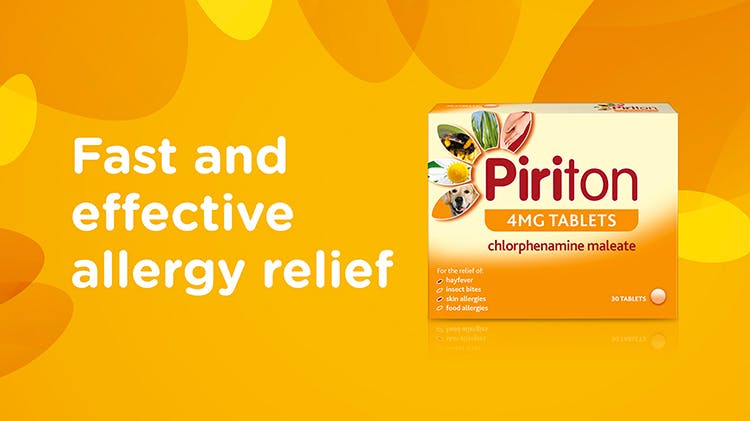 Piriton 4mg Tablets (chlorphenamine maleate)
Find out how Piriton tablets can help your patients' allergies. (For pharmacist use only)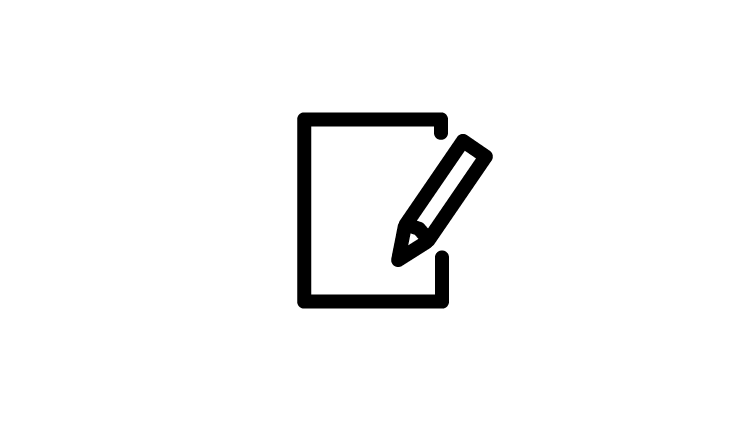 Sign up for updates
For news, updates, and more, click the link below to sign up and be on our mailing list