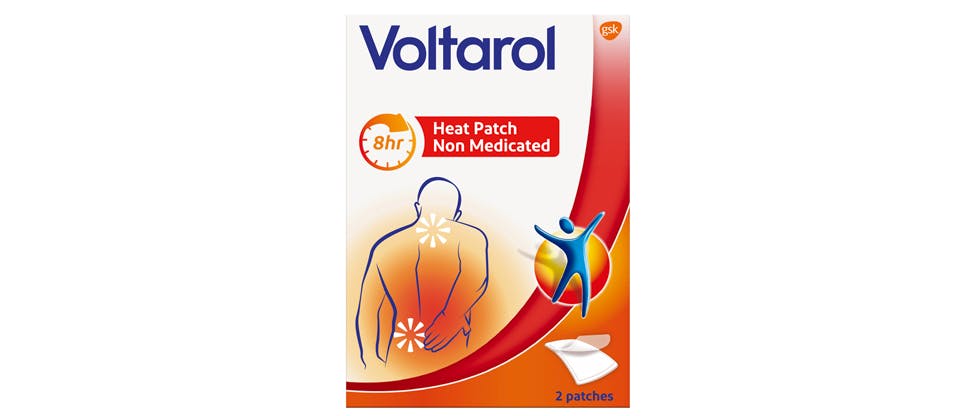 Voltarol Heat Patch – deep-penetrating and long-lasting relief for back pain
Non-medicated Voltarol Heat Patch delivers up to 8 hours of continuous pain-relieving heat at 40°C1–4 to reduce pain, reduce muscle stiffness and reduce disability.1,2,3
And the benefits are long-lasting – pain relief is still provided up to 24 hours after the Heat Patch is removed.1*
*up to 24 hours of pain relief in lower back pain from second day of treatment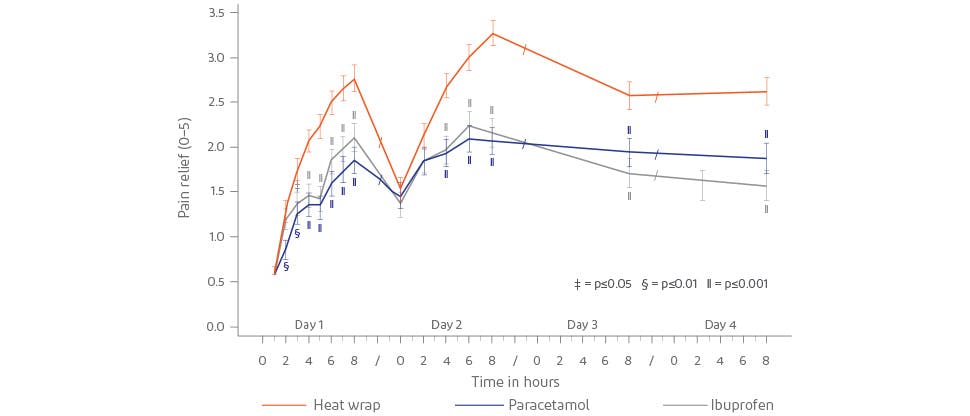 More effective pain relief vs oral ibuprofen or paracetamol1*
In a study of nearly 400 patients with acute, non-specific low back pain of at least moderate intensity, continuous low-level heat therapy delivered significantly greater pain relief vs ibuprofen and paracetamol.1*
*Ibuprofen 1200 mg/day or paracetamol 4000 mg/day.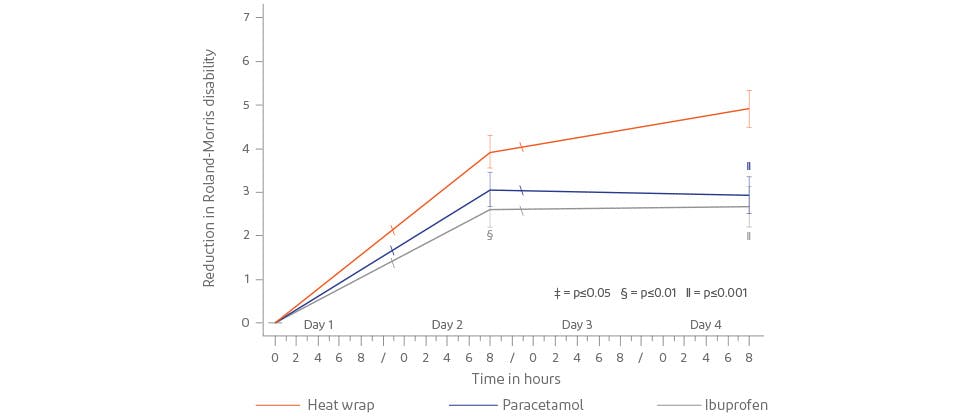 Better long-term outcomes vs oral ibuprofen or paracetamol1*
Continuous low-level heat therapy significantly improved disability scores vs oral ibuprofen and paracetamol in a study of patients with acute, non-specific low back pain of at least moderate intensity.1*
Continuous low-level heat† helps maintain activity levels by reducing disability,1 – staying active can improve long-term outcomes in patients with low back pain.5,6
*Ibuprofen 1200 mg/day or paracetamol 4000 mg/day.†40°C for 8 hours per day for at least 2 days.
Voltarol Heat Patch works through the action of heat
This product does not contain any pharmacological ingredients so has a reduced risk of systemic adverse events.1,2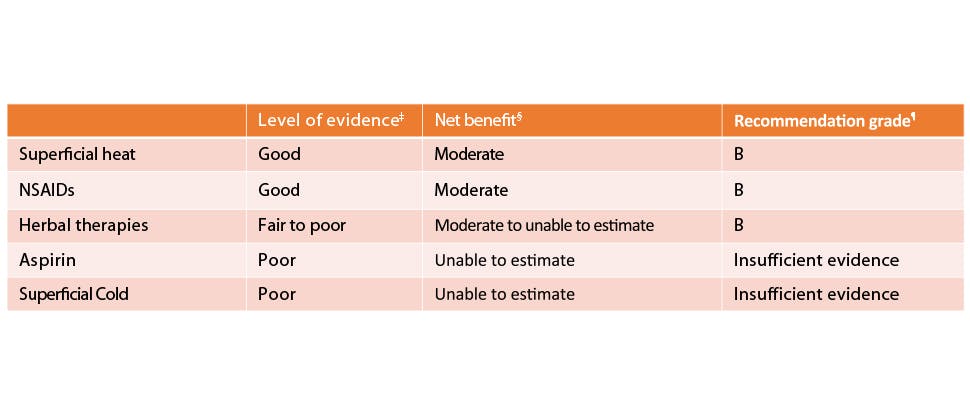 Guidelines recommend superficial heat for treatment of low back pain5,7*
According to clinical guidelines developed by the American College of Physicians (ACP), superficial heat is the only non-pharmacological treatment for low back pain with good evidence of efficacy.5,7*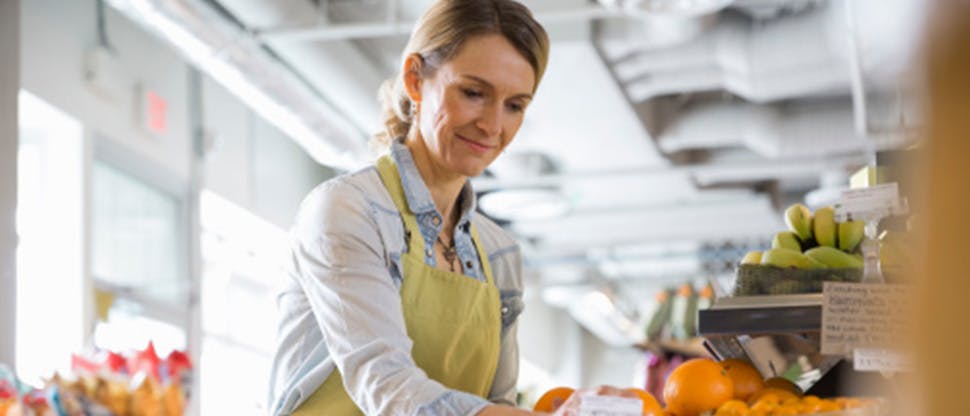 Riya wants effective pain relief from a non-medicated treatment option.
Riya works as a shop assistant in a large supermarket, spending most of the day on her feet.
She regularly experiences aches and pains in her back, which are eased with heat.
She receives medicated treatments for her other chronic condition, so prefers to use non-medicated pain-relief options.
Voltarol Heat Patch delivers up to 24 hours* of pain-relieving heat at 40°C,1–3 so Riya can stay on her feet.
Recommend Voltarol Heat Patch for patients who seek a non-medicated pain relief option for back or neck pain.
*up to 24 hours of pain relief in lower back pain from second day of treatment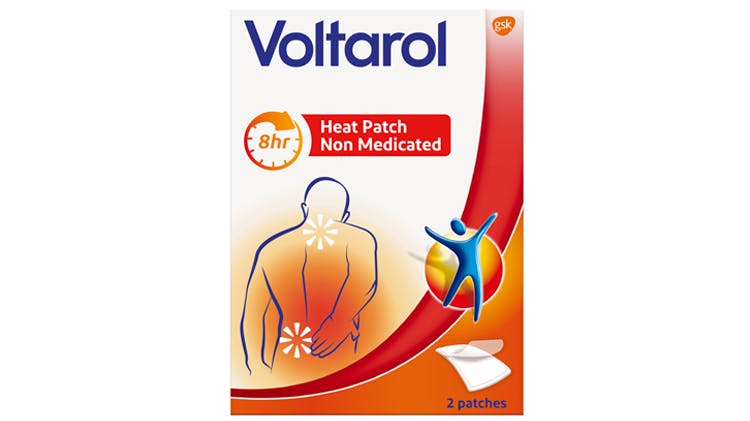 Voltarol Heat Patch
For patients who are looking for long-lasting relief from back pain, with a topical drug-free approach.
Voltarol Heat Patch – deep-penetrating and long-lasting relief for back pain