Biotène Mouthwash for Dry Mouth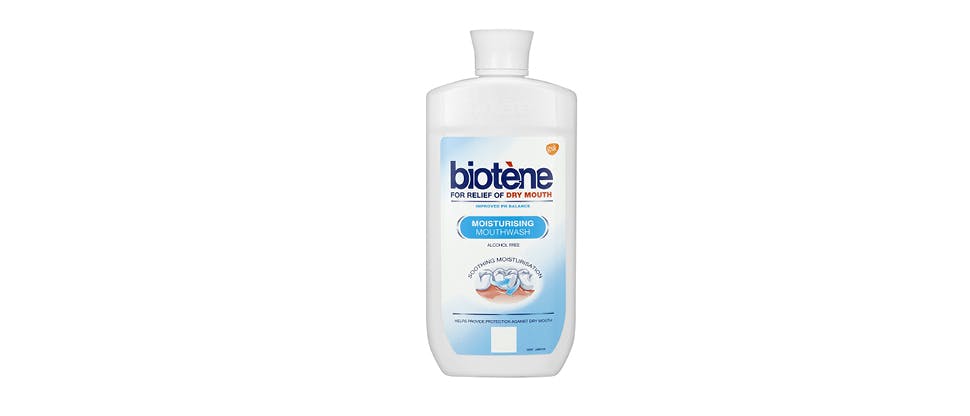 Biotène Mouthwash for dry mouth freshens breath and helps provide moisturising relief1
Biotène Mouthwash contains a mouth moisturising system that refreshes and moistens instantly to help provide relief from dry mouth symptoms.1,2
Provides immediate soothing and moisturising relief1
Relieves the discomfort of dry mouth for up to 4 hours*1
Alcohol-free2
pH of 6.0–7.0 to help maintain a healthy oral environment3

Soothing and gentle2,4,5

Helps freshen breath2
*N=98. After 28 days of using the mouthwash 2–5 times per day1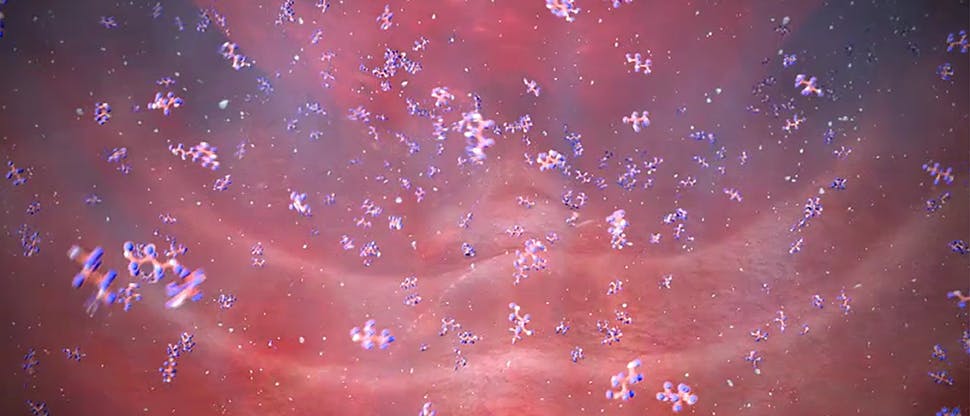 Biotène action on dry mouth
Biotène products contain a moisturising system that is better than water at providing dry mouth relief.1
For more educational resources, visit our Learning Lab.
Recommend Biotène Mouthwash for dry mouth to patients suffering from the symptoms of dry mouth1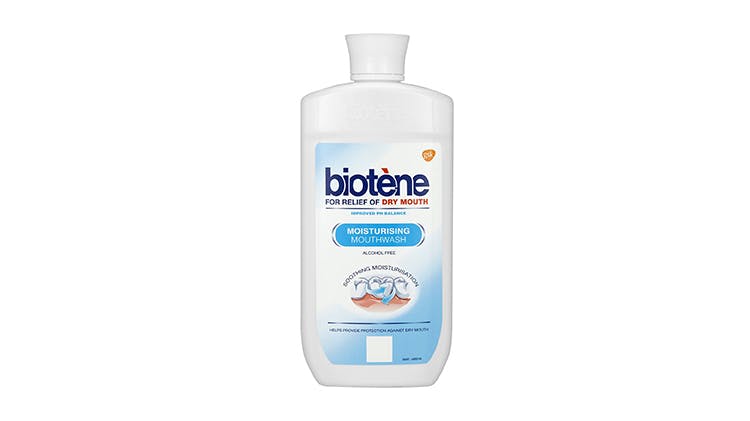 Biotène Mouthwash
For patients who want fresher breath and need relief and comfort for dry mouth symptoms.1
Aqua, Glycerin, Xylitol, Sorbitol, Propylene Glycol, Poloxamer 407, Sodium Benzoate, Hydroxyethylcellulose, Methylparaben,Propylparaben, Aroma, Sodium Phosphate, Disodium Phosphate

Rinse with approximately 15 ml (one tablespoon) for 30 seconds and spit out. Use up to 5 times a day unless otherwise instructed by a healthcare professional.

Keep out of reach of children. Do not swallow. Not for use by children 12 years or under unless directed by a healthcare professional. If symptoms of a dry mouth persist, consult a healthcare professional. Do not use if you are allergic to milk, egg white or any of the ingredients in this product.