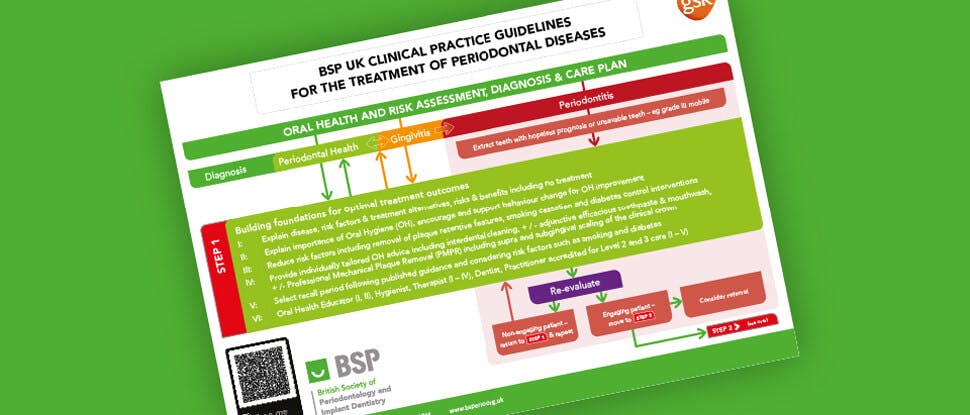 GSK working in partnership with the BSP to distribute UK Clinical Practice Guidelines for the Treatment of Periodontitis
GSK Consumer Healthcare is working with the British Society of Periodontology to support the launch of the BSP UK Clinical Practice Guidelines for the Treatment of Periodontitis.
The new guidelines were published in the Journal of Dentistry in January 2021 and, according to the BSP, are 'designed to communicate in a very transparent way evidence behind all of the treatment interventions in dealing with a case of periodontitis (gum disease)'. Read the guidelines paper.
GSK has worked with the BSP to develop an immersive video to bring the new guidelines to life for use in daily practice. The video module can be accessed via a QR code embedded in a summary flow chart of steps for treatment which GSK are helping to distribute. The flow chart summarises the 4-step process of the EFP S3 level Guidelines and also includes BSP top tips and a guide to defining engaging and non-engaging patients.
Christie Matthews, Expert Marketing Manager, Corsodyl comments "GSK are delighted to support the BSP in raising awareness of the new guidelines amongst the dental profession. The 2017 classification introduced a new framework and the focus now turns to successful implementation to help manage patients with periodontitis in daily practice."
The new launch is supported by a series of 4 free BSP webinars for the dental profession to assist in interpreting the guidelines. Find out more
A lay version of the guidelines will also be created for the public and patients to reinforce the importance of gum health and gain their commitment to play a role in prevention.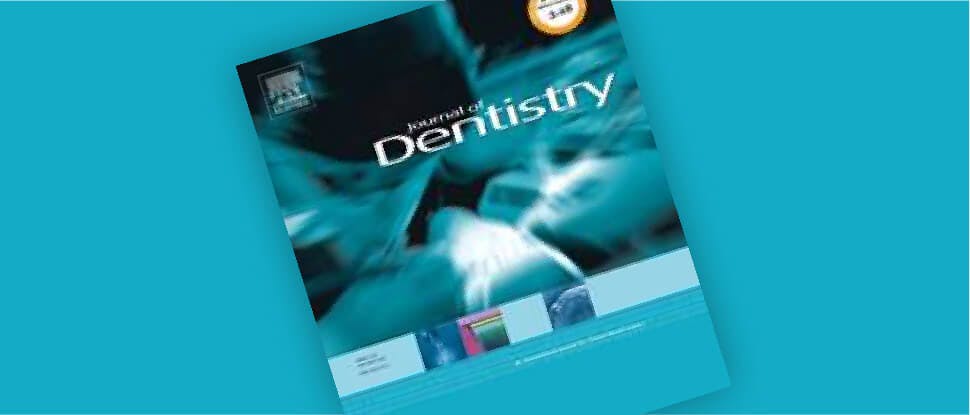 What are the BSP UK Clinical Practice Guidelines for the Treatment of Periodontitis?
In 2017 the Classification of Periodontal Diseases scheme was designed by and co-presented by the American Academy of Periodontology (AAP) and the European Federation of Periodontology (EFP). This redesigned disease classification framework guides comprehensive treatment planning and allows for a personalised approach to patient care. Find out more about the new global classification.
The EFP has recently developed clinical guidelines based on the classification. The S3 format of this guidance takes account of both a systematic appraisal of published evidence and clinical expertise of a large stakeholder group. Read more about the S3 level guidelines from EFP.
The BSP has now developed a British version of the guidelines, taking account of the UK healthcare system. Access the article online now.