World Oral Health Day 2023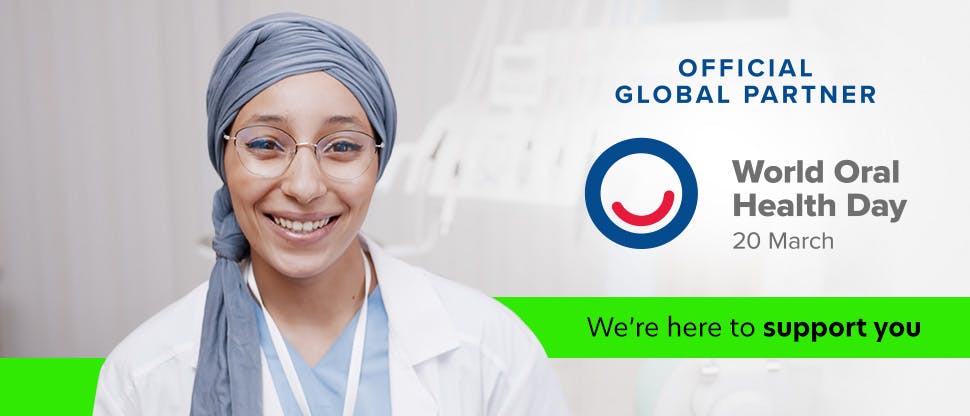 Be proud to be a dental professional.
The impact of oral health goes far beyond the mouth.
The FDI World Dental Federation said it best when they defined oral health as "the ability to speak, smile, smell, taste, touch, chew, swallow and convey a range of emotions through facial expressions with confidence and without pain, discomfort and disease of the craniofacial complex".1 As a dental professional, not only do you give patients a smile to be proud of, but you also support their overall wellbeing.
At Haleon, we too believe mouths should be a source of joy and not pain.
Protecting patients' mouths is just the beginning. The importance of oral health to overall health is clear. Periodontitis alone has been linked to more than 57 non-communicable diseases, including type 2 diabetes, cardiovascular disease and chronic kidney disease.2 As our understanding of oral health deepens, your vital role as a dental professional, and dentistry overall, is evolving too.
A role which is important to the health of not millions, but billions of people worldwide. While oral health problems are largely preventable, their prevalence remains high with an estimated 3.5 billion people globally experiencing oral disease.3
"No other disease group affects humanity across the life cycle and across all countries in the way that oral diseases do." – World Health Organization.4
We understand that it may be hard to see all the good your work is doing when your focus is on the day-to-day tasks of being a dental professional. From managing a heavy workload to particularly challenging cases, plus running a practice in-between. Then when you're not treating patients, you're staying on top your continued professional development too. Altogether, a great responsibility is placed at the feet of dental professionals all around the world.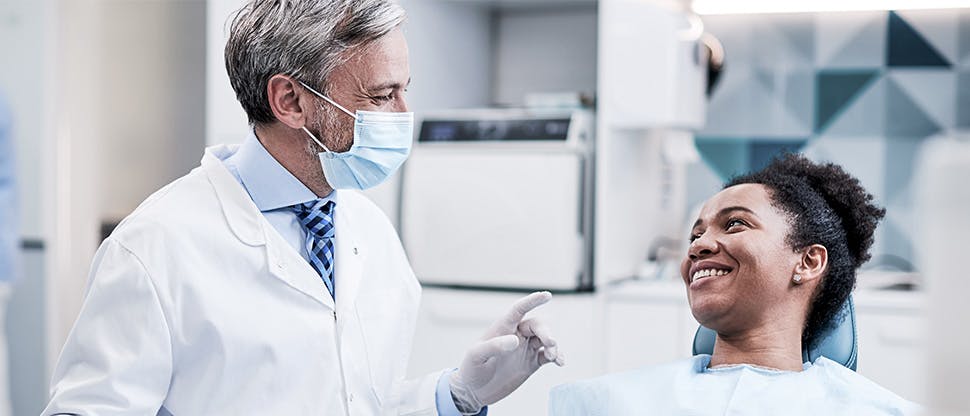 Haleon strives to improve global oral health.
At Haleon we're committed to improving global oral health and supporting you to do the same.
To celebrate the immeasurable impact that you have on patients' lives, we've partnered with the FDI World Dental Federation as a global sponsor of World Oral Health Day 2023.
In order to address the substantial inequities in the experience of oral health worldwide, Haleon supported Economist Impact to create the world's first Health Inclusivity Index, designed to highlight the state of health inclusivity around the world and how it can be improved.5
Haleon is also the corporate sponsor of an upcoming European Federation of Periodontology and Economist Impact research white paper, aiming to raise awareness around inequalities in oral health and the economic arguments for public sector investment to address them.
One of our local initiatives includes Seeing AI - 'Always read the label even if you cant'. Haleon has partnered with Microsoft to expand the functionality of their Seeing AI app – a free app which narrates the world for patients that are visually impaired or those that struggle with reading.
Haleon supports the work you do every day.
We're also committed to supporting your continued professional development and the education of your patients. Haleon HealthPartner is more than an online learning portal.
Regularly updated with courses and tools for dental professionals, it offers CPD-accredited learning modules on the latest developments in dentistry alongside live webinars and events such as:
You can also download patient care resources to support education, including awareness posters, take-home instructional guides and educational leaflets for your patients to try such as:
You can access all of these resources and more by joining Haleon HealthPartner.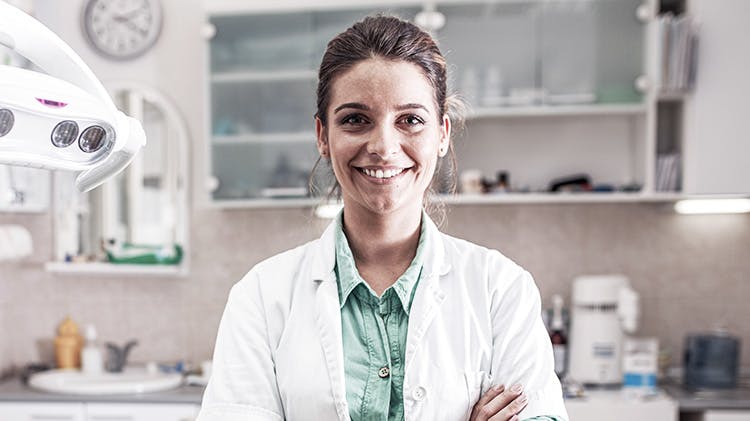 Join Haleon HealthPartner today
Access up-to-date resources, news and events as soon as you sign-up.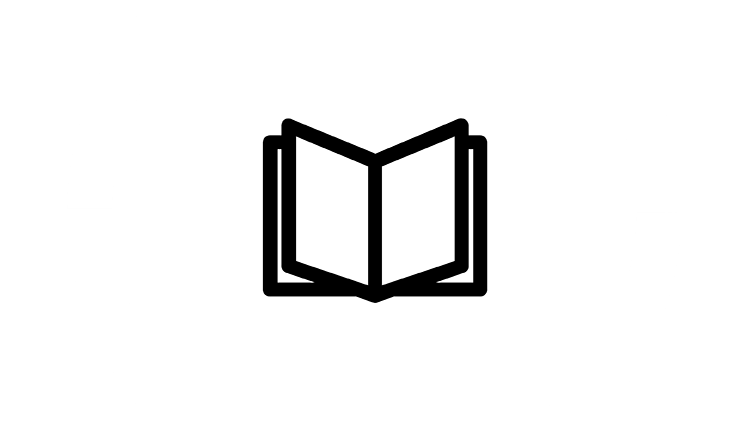 Build your knowledge at the Learning Lab
With informative videos, clinical summaries and learning modules.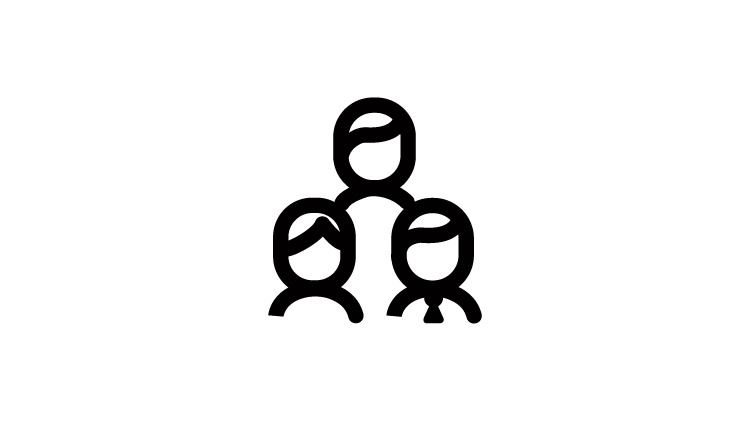 Download resources to share with patients
Support your patient's understanding of their oral health.