Calling all students! This page is for you
GSK are here to help you through your dental schools' training and have a range of condition and product based materials for you to download.
This is your dedicated student resource section. Learn, engage and educate yourself with lots of new and relevant content. Register now to be reminded when the site goes live!
Calling all dental students!
This page has been designed as a one-stop shop of resources which may be of use for your studies and clinical work as dental professionals – whether you are studying to be a dentist, hygienist, therapist or a dental nurse.
Whether you are looking for information on a specific condition area, such as erosive tooth wear or looking for support with patient examinations e.g. using BEWE or BPE, then we have resources which may help.
Topic areas include:
Erosive tooth wear and the BEWE
Periodontal disease management including the new S3 level treatment guidelines
Children's oral health
Managing dentine hypersensitivity
We would love to know if there is other content you are looking for which we could offer. Please send us your suggestions click here.
Erosive tooth wear and the BEWE
Periodontal disease management including the new S3 level guidelines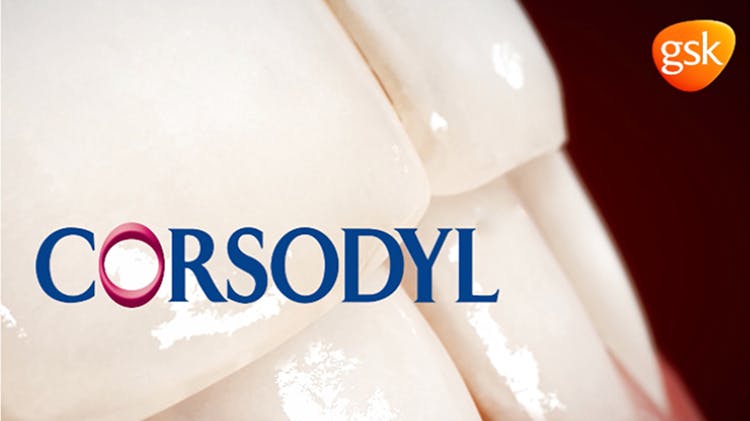 Sodium bicarbonate enhances plaque removal
Corsodyl Daily Gum Health Toothpaste contains sodium bicarbonate, which penetrates the plaque layer, disrupting the sticky polysaccharide matrix and loosening the structural integrity of the biofilm, which enhances the physical removal of plaque.
Addressing oral health inequalities – Periodontal Disease and its classification
Confused about the implications of recent perio guidance? This article gives oversight on the current guidance on prevention and diagnosis of periodontal disease and outlines the support GSK provide to dental professionals for prevention led care every day.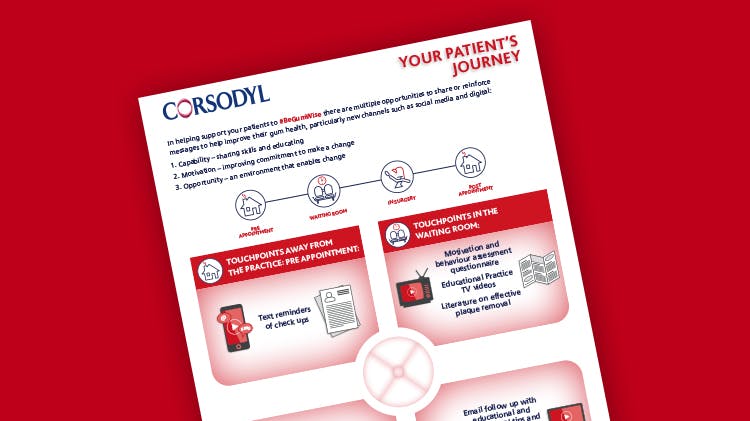 #BeGumWise patient touchpoint journey planner
This document developed as part of the #BeGumWise campaign highlights opportunities to communicate with patients outside of dental appointments to reinforce behaviour change messages for gum health.
Managing dentine hypersensitivity
More resources for dental students