Working Together Whilst Apart – Resources for dental practices during COVID-19
Resources for dental practices and your patients during COVID-19
The COVID-19 pandemic has had a significant impact on the dental industry, dental teams and patients alike. We know that the focus for you and your teams remains on improving oral health outcomes for your patients and as always, we are here to support you.
Although our dental representatives may not be able to meet with you and your team in person we are keen to support you where we can. We have therefore consolidated a number of assets which you can share with patients, as well as guides for using social media and digital and quick access education modules.
If you have any questions about GSK products or services then please contact us at customer.relations@gsk.com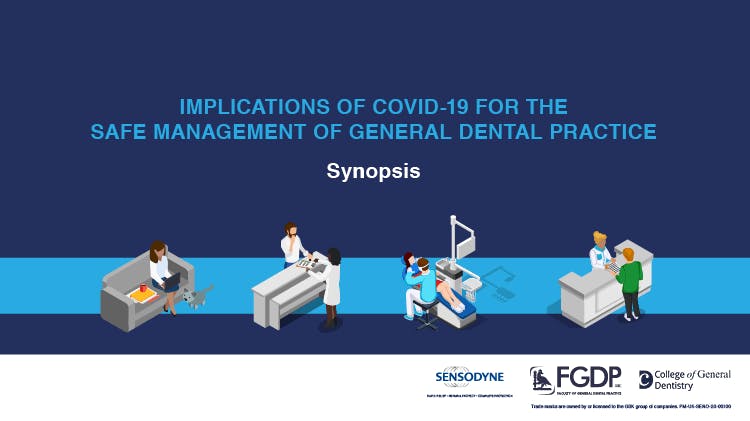 Synopsis of guidance for safe management of general dental practice, checklist & audit tools
These documents, supported by Sensodyne, provide a quick access summary of the guidance developed by FGDP(UK) and the College of General Dentistry to support the safe return to dental practice during COVID-19 as well as practice and treatment checklists.
Find out more about the partnership and access the materials.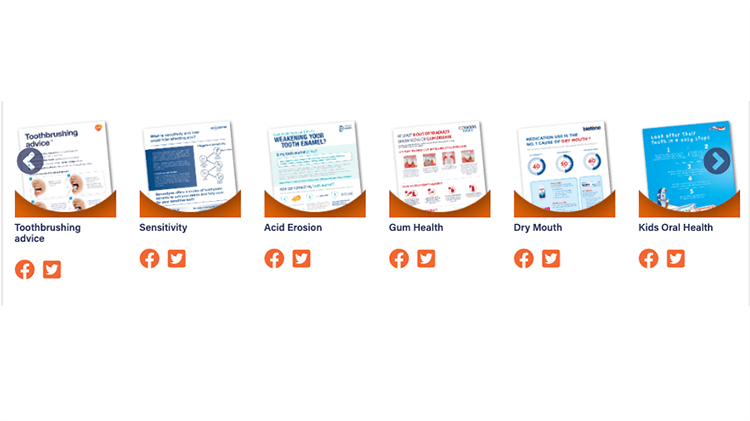 Patient advice to download and share
Our range of patient leaflets are available for you to download and share with patients. This information can be shared with patients at home or in the practice to maintain infection control.
Titles include toothbrushing advice, sensitive teeth, acid erosion, dry mouth and denture care.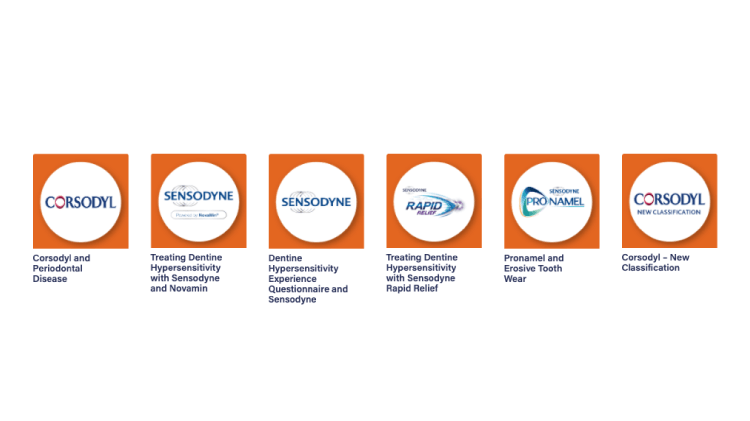 Education modules with CPD accreditation to brush up knowledge
Looking for CPD or to refresh condition or product knowledge? Our online education modules are available 24/7 and are CPD accredited.
Other ways to make a difference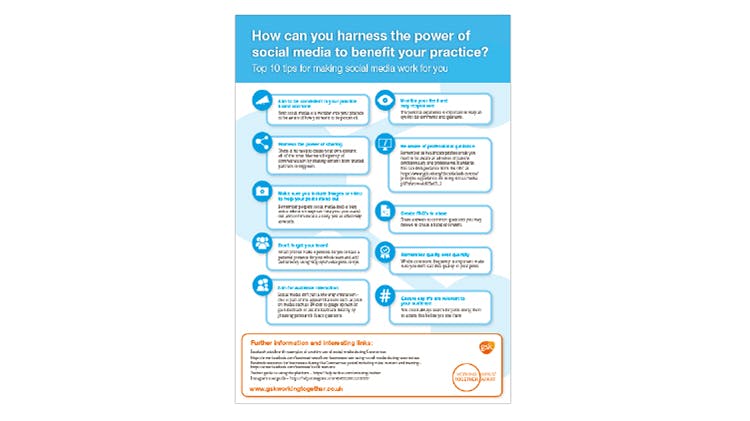 Social Media Guide
The COVID-19 social distancing restrictions have made staying in touch both remotely and digitally more important than ever. Download this guide to access the top 10 tips for making social media work for you and your practice.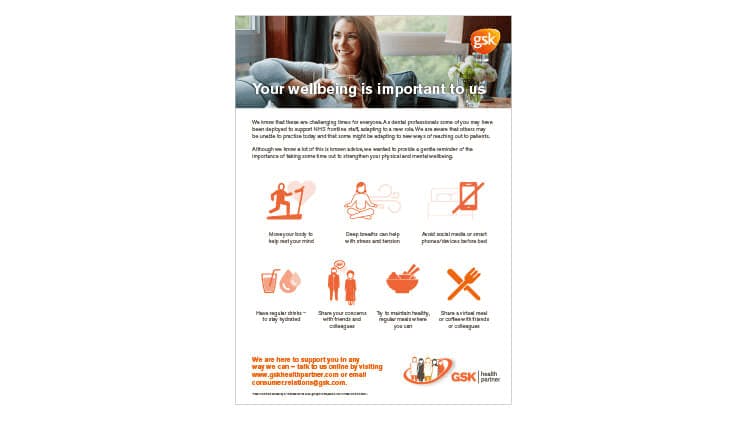 A guide to help with your wellbeing
Access this short guide with tips for supporting your physical and mental wellbeing during this changing period.
Connect with an oral health expert
In line with requirements for social distancing at the current time our dental representatives are not visiting practices in person. If you would like to speak to a member of our team about any specific conditions or products then you can arrange an online call. Simply complete your details and a member of the team will arrange a convenient time to speak.